6 home improvements to consider in 2023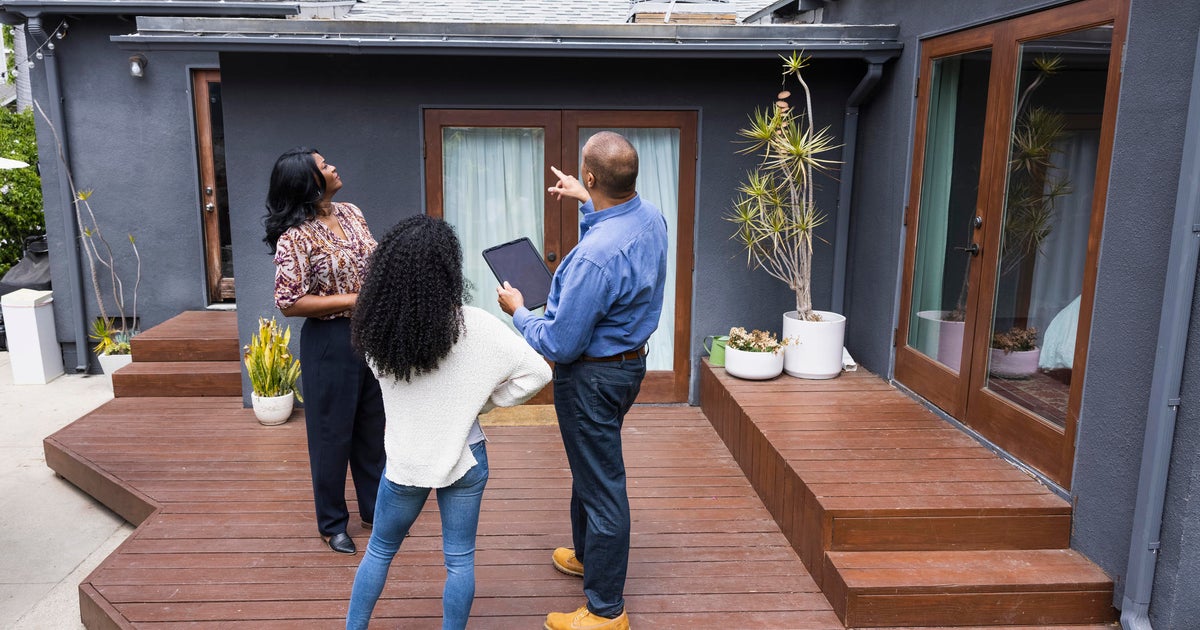 As you think of what you want 2023 to look like, you might start to envision changes you can make around your home. But you don't have to always take major steps like knocking down walls or ripping out cabinets to make home improvements.
You can make relatively small, practical changes that can make your home more comfortable and secure and potentially save you money in the long run. Rather than redoing your kitchen, for example, you might invest in a home warranty plan that helps you keep your kitchen in working order.
Or, if you invest in a home security system, you might find that gives you peace of mind while also potentially serving as a selling point to new buyers down the road.
If you're interested in a home security system then consider Cove. It takes less than one minute to see what it costs. 
6 home improvements to consider in 2023
Here, we'll explore these and other home improvements in more detail. They include:
Home warranties
Adding a home warranty plan can help you cover the costs of home repairs. If an appliance breaks, for example, you might be able to use the warranty to fix or replace it. That might be helpful if you're spending significant money on other types of home improvements, as the home warranty plan can reduce the risk of facing major unexpected expenses elsewhere.
And if something goes wrong, you don't necessarily have to debate whether it's worth it to make the home repair. If it's covered under your home warranty plan, it often makes sense to go through with the repair, thereby helping you keep your house in good condition.
Enter your ZIP code here to get a free home warranty price quote.
Home security systems
A home security system can be useful in several ways.
For one, you might feel safer adding things like cameras and alarms, in case someone tries to break in while you're away. Home security systems can also be convenient if you want to see if a package was dropped off at your home. Plus, when selling your home, the new buyers might appreciate having the home security system equipment already installed.
By answering a few simple questions you can get a price quote from ADT now.
Solar
Another home improvement to consider in 2023 is adding solar. If you live in an area with a good amount of sunshine (though it doesn't always have to be warm) and have a south-facing roof, then your home could be a good candidate for solar. Even if you don't meet these criteria, you still might be able to add and benefit from solar.
Check with qualified solar professionals and, potentially, resources like local governments to see if your home is a good fit for solar and what systems and incentives are available in your area.
While adding solar can come with an upfront cost, it can potentially save you money on energy bills over the long run. Depending on the type of setup you choose, you might also gain advantages like having an alternate energy source that you can use in the event of a power outage from the traditional grid. 
Enter your ZIP code now to find out how much you could save with solar company SunRun.
Pest control
Pest control might not sound like the most exciting home improvement, but it's an important one. If you want to avoid infestations growing larger and causing additional problems, like when termites cause wood damage, then it's good to tackle the problem early.
Even if you don't have an apparent pest problem, you might benefit from having an inspection to see if any creatures are causing issues that you're unaware of.
You can review a list of top pest control companies here right now. 
Medical alert systems
Similar to the benefits of home security systems, medical alert systems can put your mind at ease and help you live comfortably in your home.
These systems can be good for seniors or those with medical conditions, especially if you live alone. That way, if you have a medical incident, or even potentially face emergencies like fires, you can get help quickly.
You could be eligible to save up to $100 with a system from Medical Guardian. 
Walk-in tubs
In addition to medical alert systems, seniors and others who might have more limited mobility might appreciate adding walk-in tubs to their homes. These tubs can enable you to still enjoy baths without having to climb over a big ledge. Instead, there's a door to walk into the tub more easily.
You can get a free quote – and potentially 50% off a professional installation – by using Kohler now. 
The bottom line
As these examples show, you don't always have to paint, replace fixtures, or do other types of large, visual projects to improve your home. Sometimes these other types of home improvements make sense so you can be more comfortable in your home without breaking the bank.