A Guide to Home Improvements in Norway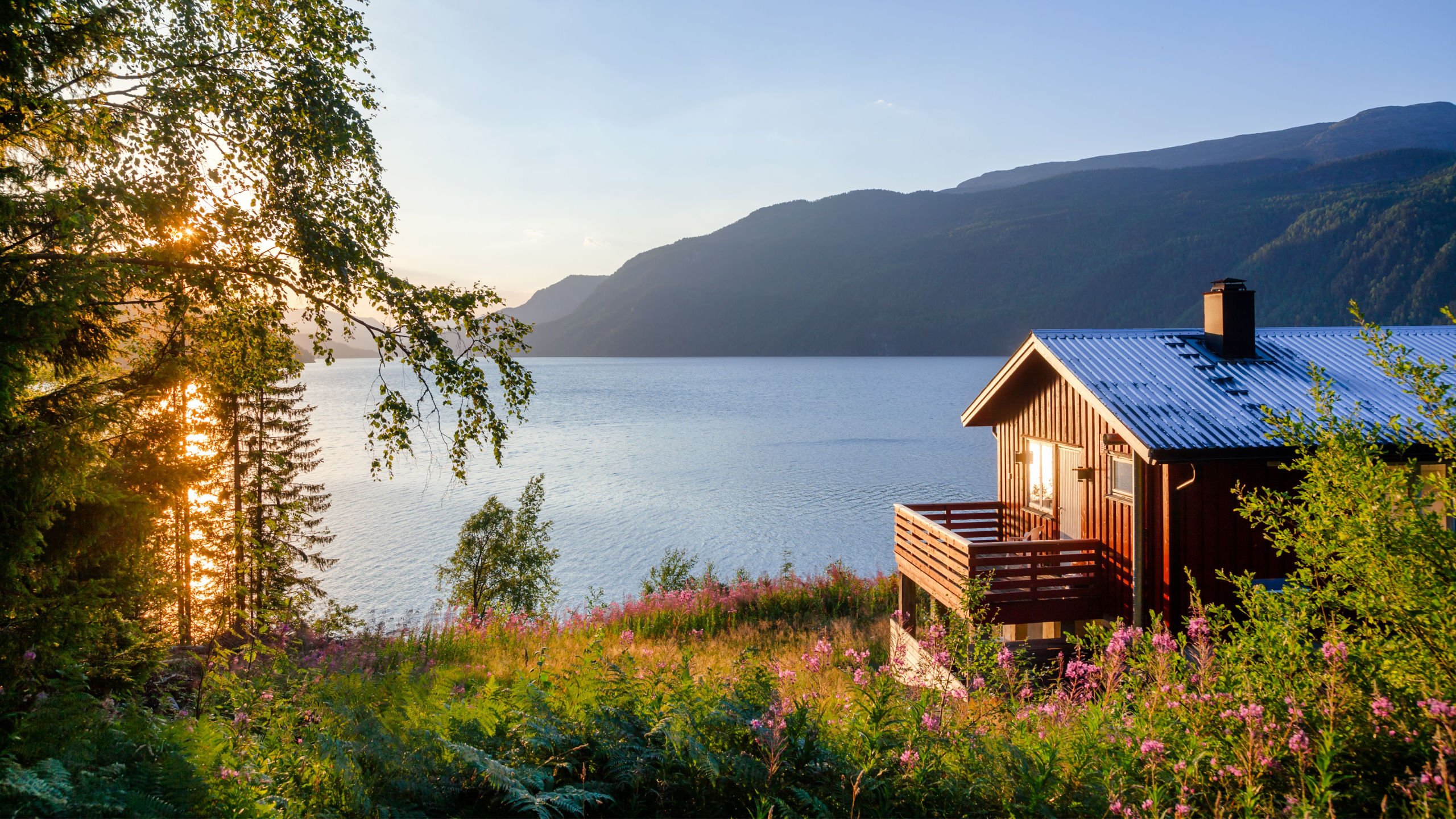 Are you considering renovating your home? Here's everything you need to know about DIY in Norway, including when and how to hire outside help.
Renovating your home is something of a national sport in Norway. The country regularly tops European rankings for the amount spent on renovations, and someone talking about how they are fixing up their place is a recurring topic of conversation at coffee break.
So whether you're curious about why they renovate so much, or want to start a project yourself and wonder how it's done, we have got you covered. We will go over everything you need to know, from what permits to get to what pitfalls to avoid, and most alarmingly: how much it's going to cost.
Why Norwegians renovate so much
There are several reasons for Norwegians' love of renos, but the biggest would have to be the rate of home ownership. As many as 60% of Norwegians own detached houses, and keeping them in good shape ensures they hold their value.
The housing market is another big driver for home improvement in Norway. It has been more or less continuously growing since the early 1990s – the financial crisis of the late 00s was a mere blip in oil-rich Norway.
The effect of this booming housing market on renos is twofold: First it means people are more liable to want to sell their house for a profit, and fixing up the place a bit is a good way to ensure a satisfactory selling price.
Secondly, the increase in a home's value makes it possible to bump up the mortgage to finance expensive projects. It's something Norwegians have been doing routinely over the past few decades.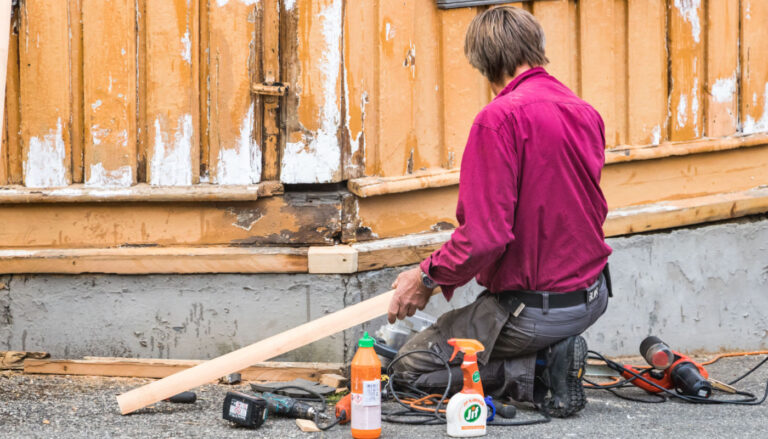 The logic is sound, if done within reason. Renovating a house will increase its value, so paying for those projects via the mortgage can be seen as a hybrid between an investment and "getting something nice for yourself".
How to renovate your home in Norway
There are several factors to consider when renovating your home in Norway. We will now give you an overview of the most important.
What can and can't be done
The first and probably most important is that certain projects or parts of projects can only legally be done by tradespeople. The best example of this is the bathroom.
The Norwegian building code stipulates that bathrooms should be built as "wet rooms". A wet room is essentially like a big bathtub: the floor is equipped with a drain.
The floor and lower walls are also completely sealed. This means that you can empty a bucket of water anywhere in the room without causing any problems to the floor below.
Building a bathroom to that standard is obviously a complex affair. The waterproof membrane can theoretically be installed by a non-professional, but it has to be approved by a professional, which largely defeats the purpose of going through the trouble of doing it yourself.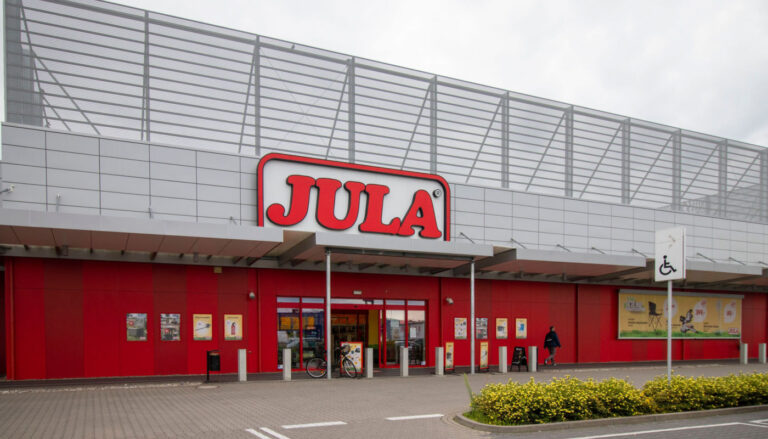 Another layer of complication resides in the fact that most (read: all) Norwegian bathrooms have underfloor heating. This is not a legal requirement but it is so common that not having it would count as a negative when trying to sell.
The underfloor heat is either waterborne or electric. In both cases a faulty installation can have very expensive consequences, either causing a major leak or a fire.
Speaking of which: electricity is another area where the amount of work you can do yourself is limited. The rule of thumb is that if it has a plug, you can install it yourself.
You can also switch the cover plates to light switches, power outlets and connection boxes. Aside from that, you need an electrician.
Need to connect an electric heater that does not have a plug? Electrician. Switch a ceiling light fixture that connects wire-to-wire? Electrician. Replace a light switch with a dimmer? Electrician.
Another reason to get tradespeople to do the work is that you then have documentation that it has been done professionally. This can be useful when selling, but also if something bad happens, particularly in apartment buildings.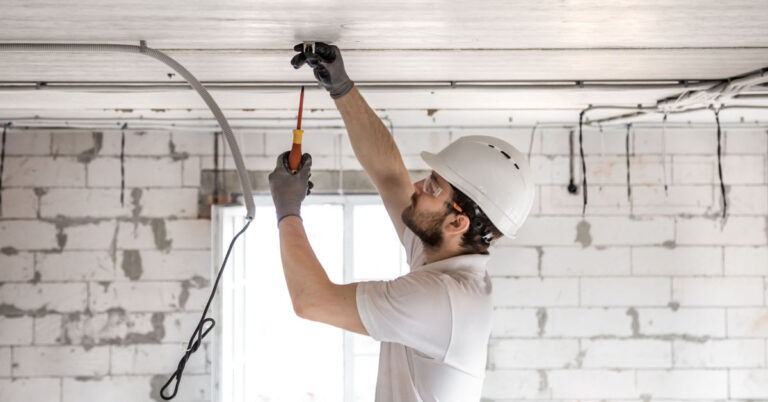 A leak that originates from your apartment, for example, can cause you much bigger headaches if it comes to light that the pipes were fitted by an amateur.
When to apply for a permit
If you own a detached house, you are usually okay without a permit as long as the work you are doing does not affect the outside appearance of the house, or does not change the purpose of the rooms.
Renovating your bathroom in a detached house for example, does not require a permit, while converting an empty attic into a bedroom with on suite bathroom does. Expanding your kitchen into the living room a bit does not require a permit, but making changes to a load-bearing wall does. 
If the work changes the outward appearance of your detached house, chances are you will need to apply for a permit. There are exceptions for extensions of less than 15 square metres, but even then, local regulations might overrule these exceptions and the distance from your house to your neighbour's still has to respect the minimum required by regulation.
When in doubt, the safest bet is to check with your local municipal authorities. If you live in a cooperatively-owned apartment building (borettslag), any work that can affect a neighbour needs to be approved. This applies to adjoining walls, floors and ceilings, for example.
Taking the climate into consideration
If you have experience renovating homes outside of Norway, remember to consider the climate when carrying out a project. Not all windows are suitable for Norwegian winters for example, and insulation is crucial.
Wood burning stoves are common and come with their own sets of complications and regulatory requirements. Awnings are another fixture that are more common in Norway than elsewhere, due to the low-lying sun that can be a nuisance at certain times of the year.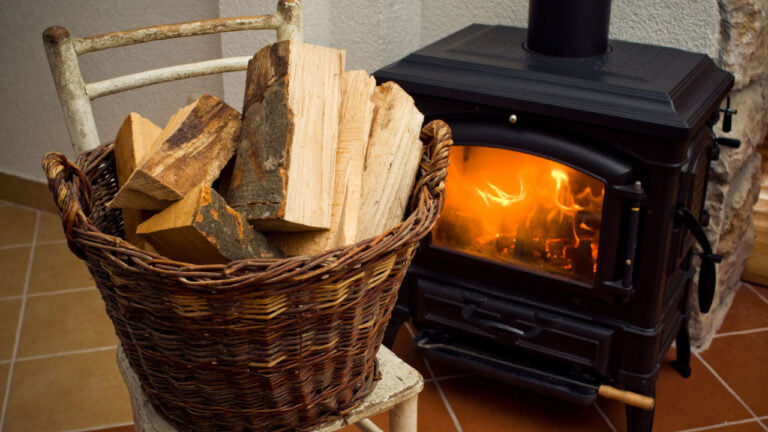 Norwegian hardware shops usually carry products that are suited to the local market, so getting those triple glazed windows should not be too difficult. Builders are also well-aware of the particular challenges posed by the climate and can provide guidance if you are in doubt.
How to find a builder in Norway
Finding a builder can be a daunting task, and being in a country you're not familiar with can make things even more difficult. Luckily, there are ways to reduce the risks.
Several bidding sites allow you to publish a description of your project and get builders to make offers. Examples are anbudstorget.no, mittanbud.no and tjenestetorget.no.
Once the offers start coming in, you may want to check if the company is legit. Google can be of great help here, of course, but be sure to check the Brønnøysund Register Centre to see that the company is actually in operation and not bankrupt.
Another link that's super useful is kompetansesjekk.no. The site allows you to type in the name of a builder or company, and check a few things all at once.
The site tells you if the builder is approved to build a wet room, if they have a professional certificate in the subject in question, and if they have central approval. Such approval means that they don't have to apply for local liability for each individual building project.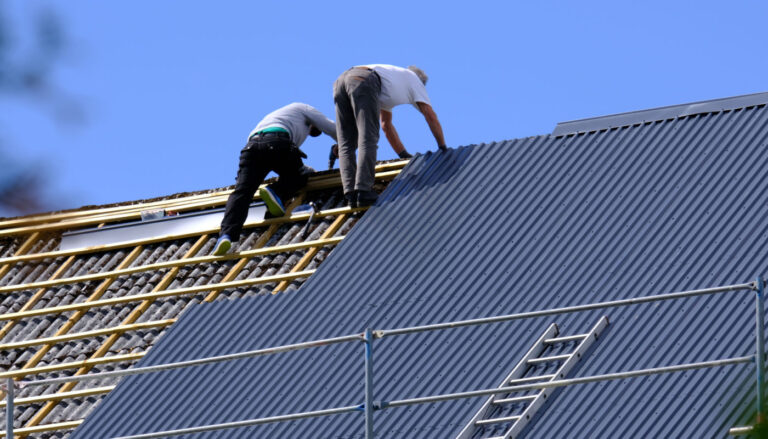 Needless to say, you had best steer away from wandering builders who go door to door offering you their services. These builders often use pressure sales tactics and have been known to disappear with the money before completing their projects.
Renovating your home in Norway: two example projects
Over the past couple of years, my partner and I carried out a few renovation projects at our apartment. One of them we did ourselves, the other we contracted out fully to a builder. Here's what we learned.
Do it yourself: save money but not time
Our first project, at the height of the pandemic, was to redo the floors for much of the apartment. We went for engineered oak floorboards, and did all but one room for a total of about 65 square metres.
Since we did the work ourselves, we only had to pay for materials, which amounted to about NOK 70,000 (approx. $7,000).
The total project, including fitting the floor, removing thresholds, replacing skirt boards and building a new wardrobe, took about a month of hard work, with a few interruptions here and there for red wine, arguments and exhaustion.
Get it done: save time but lose a fortune
Our second project was to renovate a bathroom, joining two rooms into one. The bathroom initially had the toilet in a separate, tiny, sink-less room. We also extended the bathroom a little into an adjoining bedroom.
Read more: Renting a Home in Norway
Given the complexity of the project, we chose to hire a builder for the entirety of the project. The builder took care of the demolition, the rebuilding, the waterproof membrane and the tiling, as well as juggling the other trades such as electrician and plumber.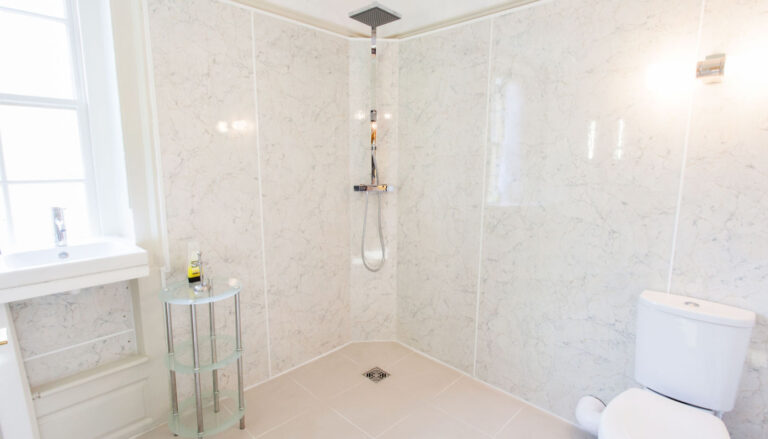 We still had to do a bit of project management ourselves, but overall, the big technical questions were taken care of by the builder while our input was required mostly for some interior design questions. The project took 10 weeks from start to finish.
The duration is due to the fact that a room had to be entirely demolished and rebuilt, that several trades were involved, and that an adjoining bedroom was affected and also had to be redone.
Since walls had to be demolished and new grooves dug into the cement floor for new drain pipes, we had to get permission from our borettslag. Other than that, no special permits were necessary.
The total cost amounted to an eye-watering NOK 500,000 (approx. $50,000). A very tiny portion of that will be reimbursed to help finance the energy-efficient hot water tank we had installed.
The government agency Enova can help homeowners finance improvements that will make a house or apartment more energy efficient or otherwise environmentally-friendly. Bear in mind that the programme typically finances "early adopter" solutions, so tried-and-tested improvements such as better windows will not necessarily qualify.
How to save money on home renovations
Given the astronomical price of renovations in Norway, cost-cutting measures are sometimes necessary. As explained above, doing some of the work yourself can save money.
A drawback is that it can also create longer delays or stressful periods of intense work for large projects where something specific has to be finished before the next tradesperson comes in. But DIY for finishing touches such as painting, plastering or installing skirt boards can be a good idea.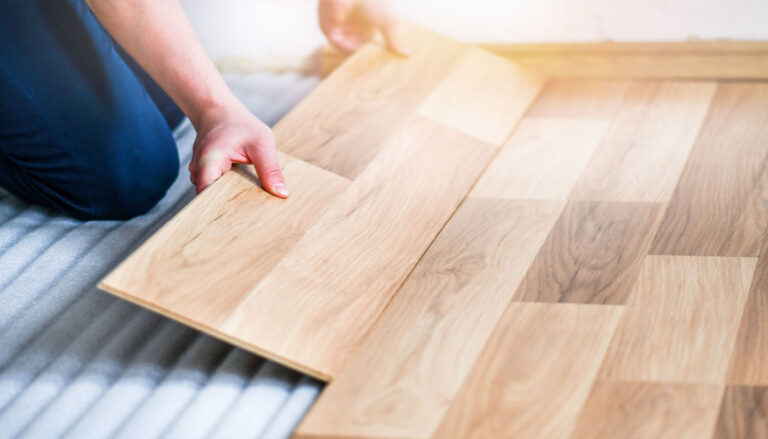 Shopping around and being flexible when it comes to design can also save you a lot of money. Given Norwegians' love of renovating, the local market is well-served with options in all price categories.
Waste disposal is another area where you have to choose between cost and time. Norway is serious about proper waste disposal – you can't just dump building site waste anywhere.
For a fee, you can rent large bags that will be picked up for you once filled. This has the benefit of saving you time that's better spent doing some work.
If you want to drive the waste yourself to the disposal site, you will have to sort it properly (as getting rid of actual waste costs money, while disposing of materials that can be recycled is free). When renting the bags described above, the sorting is done for you after pick-up.
Financing the project properly is another way to save money. Of course, the very cheapest solution is to save up until you have enough to pay for the whole thing.
Many people will need a loan, though, and if you do, raising your mortgage a bit may end up being more advantageous interest wise than getting a consumer loan.
Last but not least, let's not forget the hidden cost of doing a bad job the first time around and having to redo part or all of it – or worse, having bad workmanship causing a minor disaster later down the road.
Have you ever renovated a house in Norway? Did it take longer or cost more than you initially expected? Let us know in the comments!