Delta Hotels by Marriott Debuts 100th Property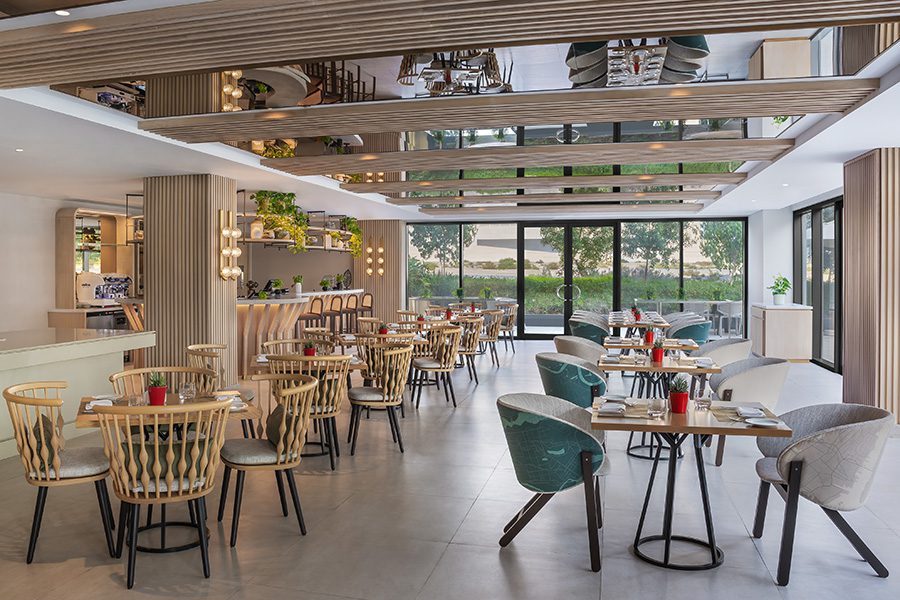 Part of Marriott Bonvoy, Delta Hotels by Marriott celebrates its 100th hotel opening with the launch of Delta Hotels by Marriott, Dubai Investment Park. The 248-room property—situated within Dubai Investment Park, a 5,683-acre gated mixed-use development—serves as brand's second Dubai hotel and its third overall in the Middle East.
"From its beginnings in Canada to its current growing diverse portfolio around the world, this opening marks an exciting milestone in the Delta Hotels by Marriott journey," says Manny Rappenecker, vice president and global brand leader for Delta Hotels by Marriott. "A testament to our strategic growth, we've been able to strike a chord with our seasoned travelers by offering the seamless experience guests crave when on the road. Delta Hotels by Marriott, Dubai Investment Park is another exceptional example of our brand's distinction, demonstrating the bright future for Delta Hotels as we look forward to our next 100 properties."
Crafted with a clean, purposeful aesthetic reflective of its industrial setting, the new hotel is defined by a palette of raw materials accented by eclectic furniture and accessories. Sundrenched interiors include advanced meeting and conference facilities as well as a slew of F&B options like the Masian Restaurant & Bar and the Hub coffee shop. An outdoor swimming pool and pool bar also function as buzzy social destinations, while a fitness center rounds out onsite amenities.
More from HD:
HDTV: Manifest Reimagines the Traditional Barbershop
Noūs Santorini Reinterprets the Island's Whitewashed Aesthetic
Rome's Next Generation of Hotels Continue To Embrace History