Here's When to Take Down Christmas Decorations, According to Experts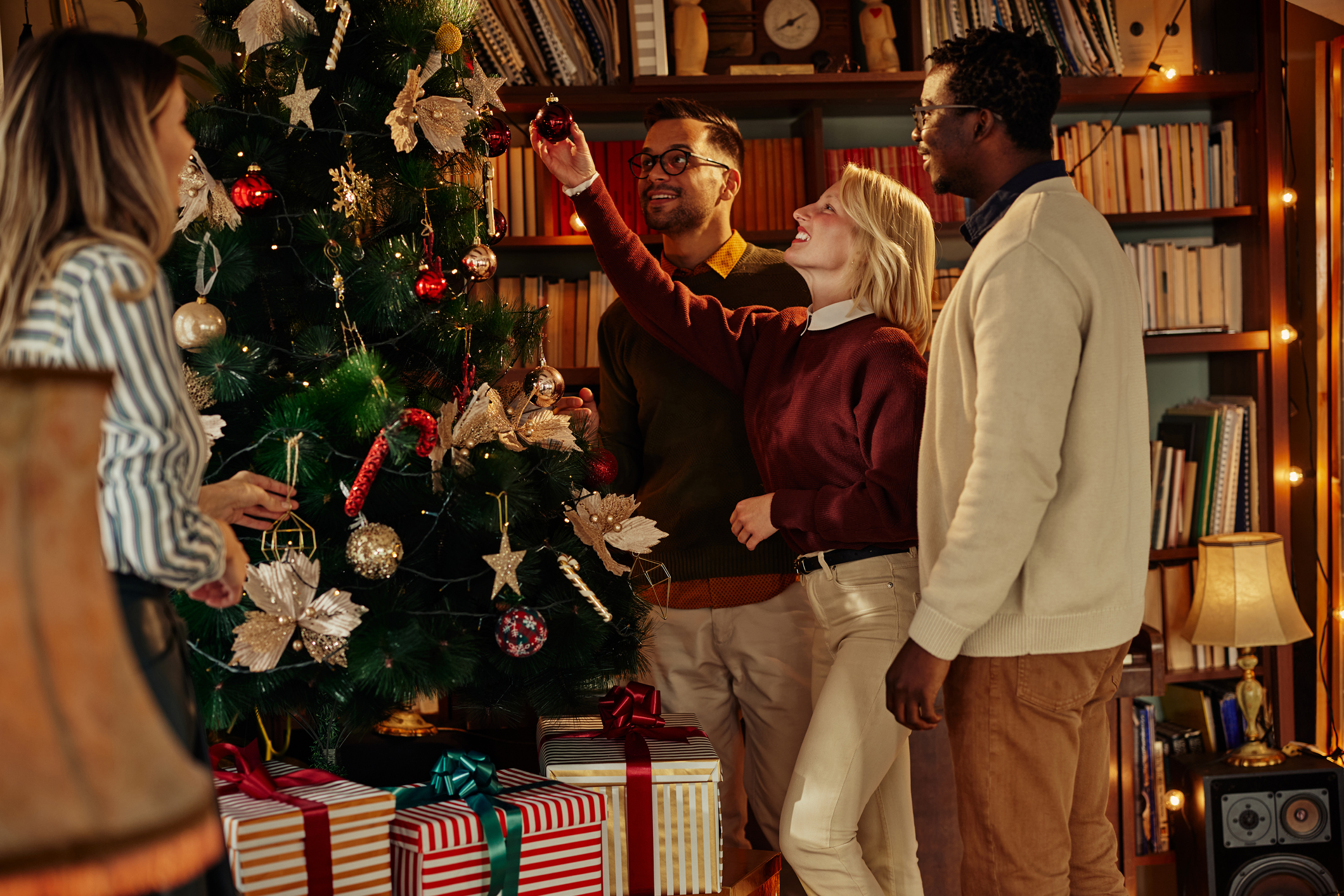 Once Christmas Day and Twixmas passes, attention naturally turns to tidying homes and returning the tree and festive decorations to boxes and lofts out of sight and mind.
However, when Christmas has ended for another year, some people remain desperate to cling to that festive spirit, leading them to question when is the last possible date to remove Christmas decorations and the Christmas tree.
Newsweek asked some experts to reveal all about the most appropriate time to take down festive decorations following December 25, 2021.
QubeLuxe Style and Decor expert Debbie Marks believes we should make the most of this most decorative of seasons.
She told Newsweek: "The official end of the festive season is the 6th of January, so taking decorations down any time from the 1st through to the 6th is recommended.
"I strongly believe though that we shouldn't leave our houses bare all year round and we can still enjoy beautiful decor through each and every season, so when we take our decor down we should put different decor in its place that we can still enjoy. That way you're surrounded by joy in your home, throughout the whole year."
Frances Tilstone, of greetings card manufacturer Scribbler, also suggests you should not necessarily be in a hurry to dispose of your Christmas decorations.
She told Newsweek: "January is widely considered to be a fairly dull and gloomy month and even includes "Blue Monday", dubbed the most depressing day of the year. Like many of us, we aren't in a big hurry to return to normality or to experience that dreaded post-Christmas slump.
"For this reason, we would recommend keeping the festive period alive as long as you can and leaving your decorations up into the New Year – especially if it makes you happy."
Interior experts at Essential Living believe the joyful decor has several benefits for us, "so why not make it last?"
They told Newsweek: "This is especially considering the amount of work it actually takes to put everything up in the first place."
They added there are several purported psychological benefits to having Christmas decorations, from boosting mood to offering incentives to spend time with family over this most magical time.
They said: "The gleaming lights, whimsical colours and glistening trees can have a great impact on our mood. We often associate our Christmas decorations with the excitement and nostalgia of our childhood, allowing us to relive that holiday magic, causing our dopamine ('the happy hormone') to spike.
"We finally have something to look forward to, to be excited about! So if you want to decorate your living room like a Winter Wonderland in mid-November, go for it.
"In a non-stop world full of stress and anxiety, allowing this time to wind down, put some Christmas tunes on and relive positive memories from the past with your family can be a great way to reconnect.
"It's a great way to distract from the outside world and the decorations can be enjoyed by all family and friends for even longer, sparking funny stories about when dad broke the fancy plate or the family dog stole the Christmas chicken."
Additional benefits include the sensual smells and scents of Christmas permitting the home can help, such as "pumpkin spice and sparkling cinnamon", while decorations also have the more prosaic benefit of making a home appear more inviting and friendly toward neighbors.