Kitchen renewal reveals tasty recipe | Taste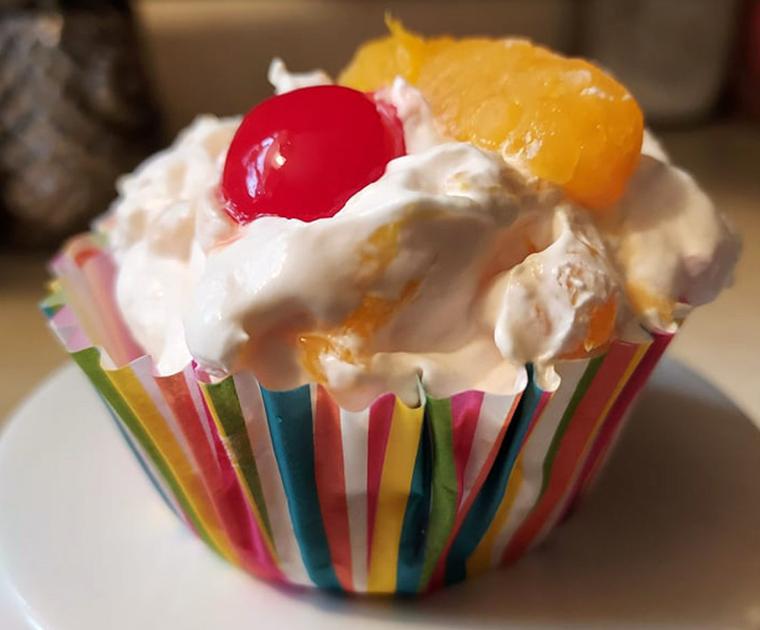 I recently did a few things to freshen up my kitchen. Small changes can create a different look without a big expense.
After I removed the border by using a fabric softener and water mix and a ice scraper, I rearranged some things in my kitchen cabinets. In that process, I moved my cookbooks to another shelf.
I don't know about you, but when I move things, I often find other things I forgot about. This is what happened with the cookbooks.
While rearranging things, I rediscovered a cookbook I had gotten as a gift called "Meet Me at the Garden Gate."
I thumbed through the cookbook and found recipes separated by season and decided to focus on the summer selections.
One stuck out. It reminded me of an old school treat. It's a Creamy Frozen Fruit Cup.
The dish only has a few ingredients and involves draining, slicing and mixing together before adding to the cupcake tin and freezing.
Simple as can be.
You can adjust the recipe to make as few or as many cups as you want or leave out any ingredient you don't like. You probably can mix it up and use other fruits as well.
Adding a cherry and orange on top make the cup cute and decorative. Using cupcake liners that have fun colors or themes also adds to the fun look of the treat.
After freezing, thaw for just a few minutes so they are not completely frozen.
It's a fresh and creamy treat that kind of reminds me of a fluff salad, only in frozen treat form.
It just goes to show, you never know what you'll find when you rearrange things at home. While creating a fresh new look, you also might find something unexpected or a fun summertime snack.
Becca Owsley can be reached at 270-505-1416 [email protected].