Mankato council OKs $8M in sales tax spending | Local News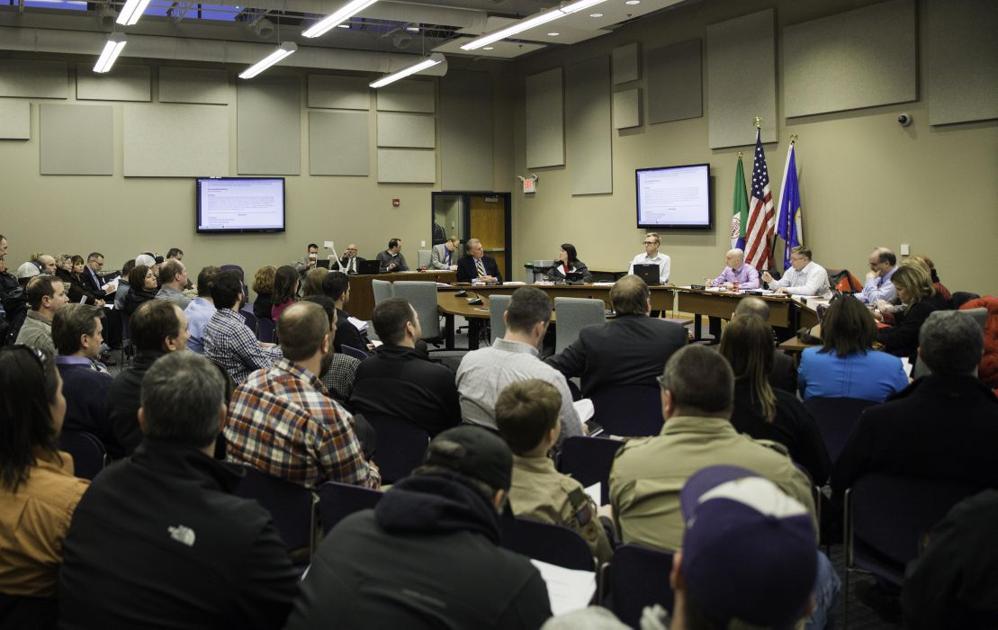 MANKATO — Mankato shoppers will be seeing some of the fruits of their sales tax payments in coming months — more than $7 million in fixes to the civic center and nearly $800,000 in designs for new community sports and recreation facilities to be constructed starting next year.
The City Council approved $1.5 million for a roof replacement at the Mayo Clinic Civic Center, $3.9 million for fixes to the exterior walls on the facility and $1.7 million for upgrades to the heating, cooling and ventilation systems. All of the costs are to be covered with proceeds from Mankato's half-percent local sales tax, which is applied to most purchases outside of groceries and clothing.
City Manager Susan Arntz said the civic center work should be underway later in the winter or spring.
"Some of the work may have to wait until we get toward the end of hockey," Arntz said of the Minnesota State University hockey season.
But with supply chain issues making construction projects more nerve-wracking, Monday's approval will allow bids to be sought and materials to be ordered.
The civic center costs — which came as somewhat of a surprise in their urgency and their price — forced the council earlier this year to be more cautious in approving other long-awaited improvements, including renovations to youth sports venues, additional indoor hockey ice and modernization of the municipal swimming pool.
Those projects were a major force behind a 2016 referendum, broadly supported by local voters, to extend the sales tax rather than let it expire at the end of 2022.
But several of those items are at least reaching the drawing board this fall and winter with plans for $10 million in additional construction as soon as next spring.
The council authorized $390,000 for engineering firm SEH to design the renovations and some potential modest expansions to the Tourtellotte Park pool. The core improvements, totaling $5.5 million, will focus on constructing a new building to house the pool's mechanical systems and opening up space in the bathhouse for roomier and more private changing areas for swimmers. A new pool deck, an accessible ramp into the main pool and a smaller zero-depth-entry pool with a few aquatic play features are also planned.
SEH will also design an alternative for the council, which would cost an additional $250,000, to substitute a water slide and plunge pool for the zero-depth-entry pool.
The designs are to be done in time for a spring construction start, but Arntz said the council may choose to wait until after the summer swimming season.
"Part of that is balancing the consumer and construction as best we can," she said.
Nearly as much in design funding was approved for Thomas Park — the city's primary youth softball complex, located just east of East High School. ISG, Inc. will receive $355,000 to design an artificial turf field with lights, dugouts, a scoreboard and bleachers along with a pinwheel of four natural grass fields. In addition, ISG will present the council with alternates ranging from artificial turf on all fields to a new concession/bathroom building that could push the $4.2 million price tag higher by as much as $2.7 million.
The final project expected to begin construction in 2022 is a $675,000 parking lot at Community Athletics Fields, the area's youth baseball complex. Grander plans for additional fields and a playground were scaled back, partly because of the civic center expenses. Like the larger Thomas Fields project, construction could start as soon as April.
While youth hockey advocates will have to wait longer for more ice, the council's preliminary 2022 budget includes $500,000 for design costs for a new rink. Designs can't begin, however, until a location is identified.
"We're working on it," Arntz said.