masquespacio's lynk & co draws from barcelona's artistic scenes
club-like interiors for a creative auto brand
Spanish design studio Masquespacio takes to Barcelona to create playful, club-like interiors for mobility brand Lynk & Co. The project kicked off with the auto company's philosophy to 'not pretend to be a conventional brand,' but instead offer itself as a contemporary option for younger generations seeking a sustainable lifestyle. Dubbed the Barcelona Club, the retail project is curated as a unique and creative gathering space for those hoping to explore a new mobility concept.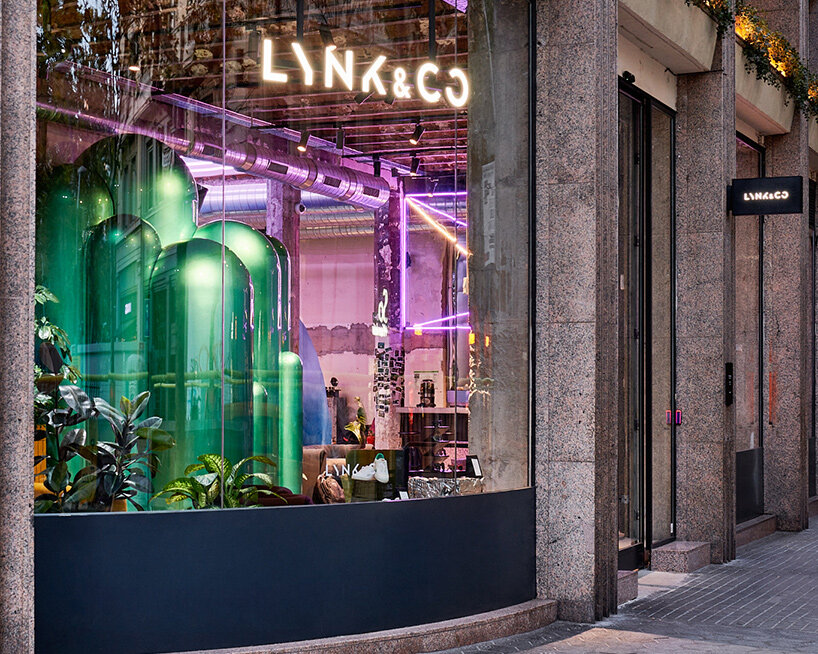 images © Luis Beltran
masquespacio evokes a 'world of utopias'
The design team at Masquespacio designs the Barcelona Club for Lynk & Co to evoke a 'world of utopias.' Responding to its site along the major shopping avenue of Paseo de Gràcia, the Spanish design studio sought to connect the different artistic zones of the city, known widely as one of the major creative hubs of the world.
Masquespacio respects the architecture of the existing building, which the team describes as having a 'brutalist style full of imperfections' to create 'the perfect connection point with the style applied in other Lynk & Co clubs.' The lofty room is occupied by smaller micro-spaces, each of which are inspired by such creative themes as architecture, movies, and music.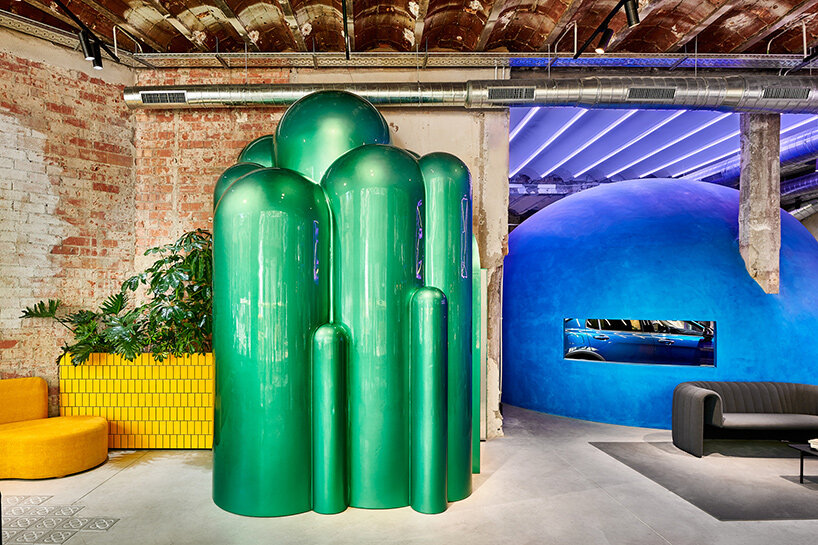 inside the lynk & co 'barcelona club'
The design team at Masquespacio explains the many interventions within its Barcelona Club for Lynk & Co: 'Immediately at the entrance you can see a gigantic castle with a reflecting green color that contains the fitting rooms with a distorted effect that shows clearly that in the new Lynk & Co in Barcelona, nothing is traditional. The car from its sides is situated in a whale form made of 3D, while in the bathrooms you find a show of lights and sounds that will remind you to your favorite childhood movie.
'In the space above you can find exposition zones with sustainable objects Lynk & Co selected, together with unexpected areas for co-working like the swimming pool that is behind an old safe door that was in the space before.'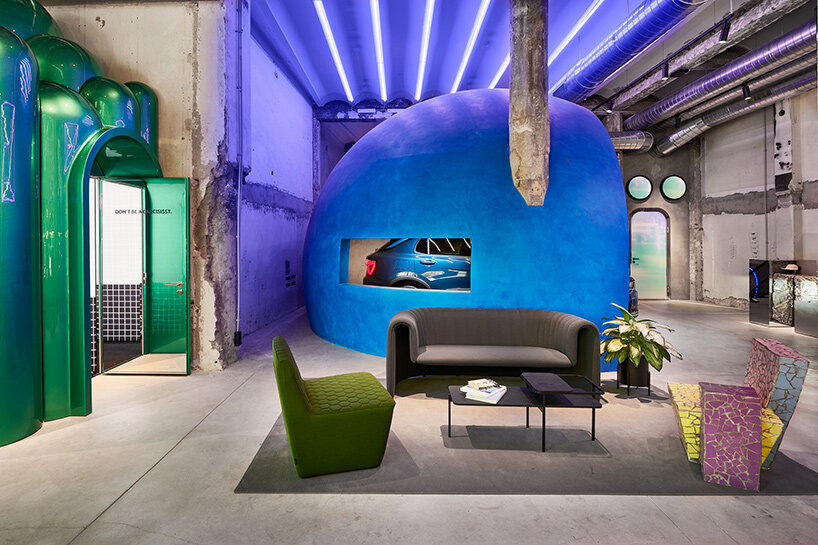 The team continues: 'In summary, the new Lynk & Co in Barcelona is a versatile place, able to adapt to any event, with a colorful and at the same time sophisticated design, full of utopias to be discovered. Lynk & Co has come up with the perfect alternative to spending the morning negotiating at the dealership: clubbing.'