My 7 must-have ingredients for the perfect modern-country living room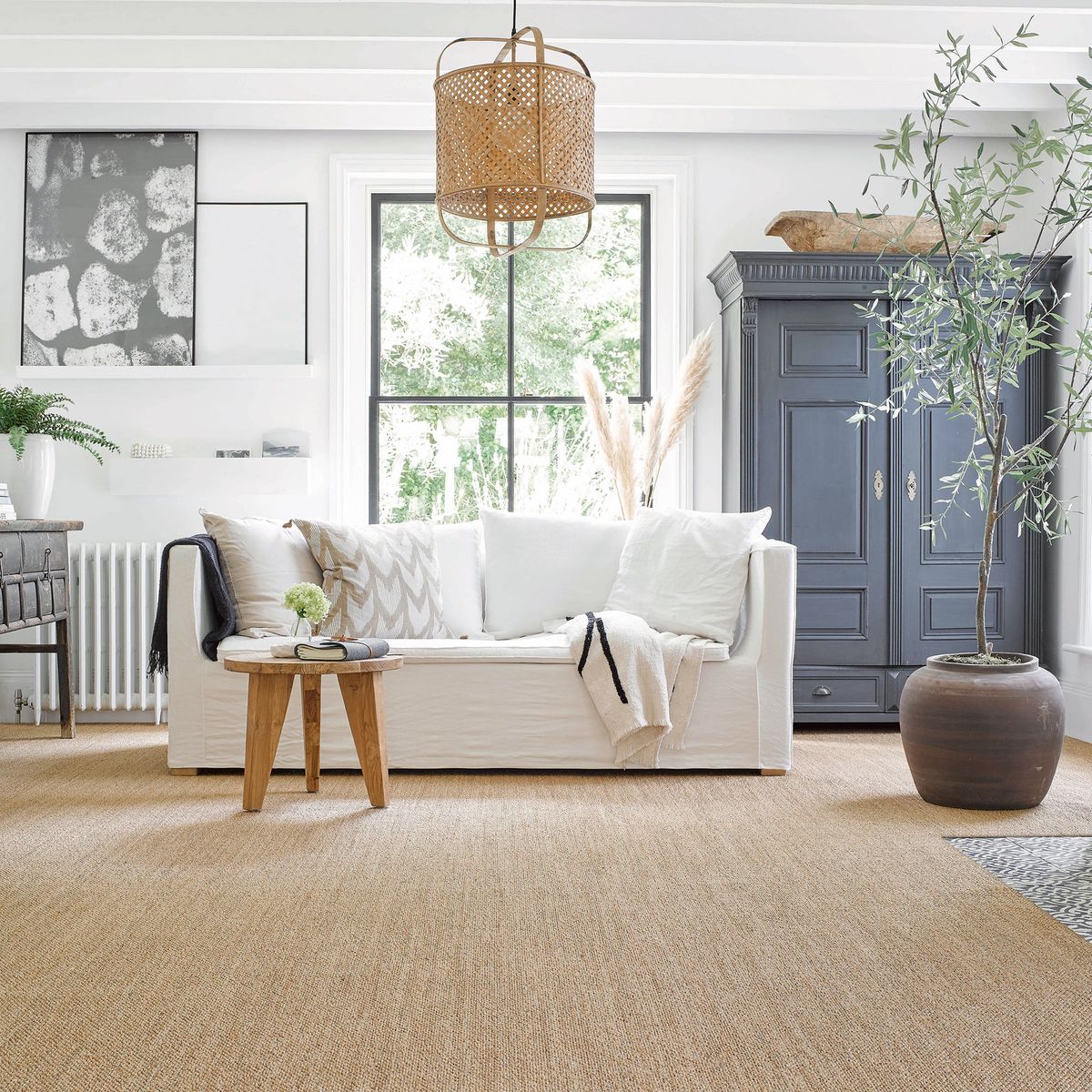 We all love a little room refresh to start the year and modern-country living rooms are one of the most popular looks we Brits hanker after. With the festive season behind us, our trees and decorations packed away for another year, our living rooms can look a little sad. 
(I know mine now resembles a toy shop after the haul my little one received for Chrimbo, in fact our decs were packed away 3 days after the big day to make way for new train tracks and marble runs…)
But achieving the perfect new look for your living room first time can be tricky to get right. And when it comes to a country living room, you want to ensure it's heading towards chic and contemporary, rather than fussy and twee.
Luckily I am on hand to guide you, with my fail-safe design ingredients to create a cosy and contemporary country-style living room. Tick off my essentials to achieve a space for both unwinding and entertaining.
My must-have ingredients for the perfect modern-country living room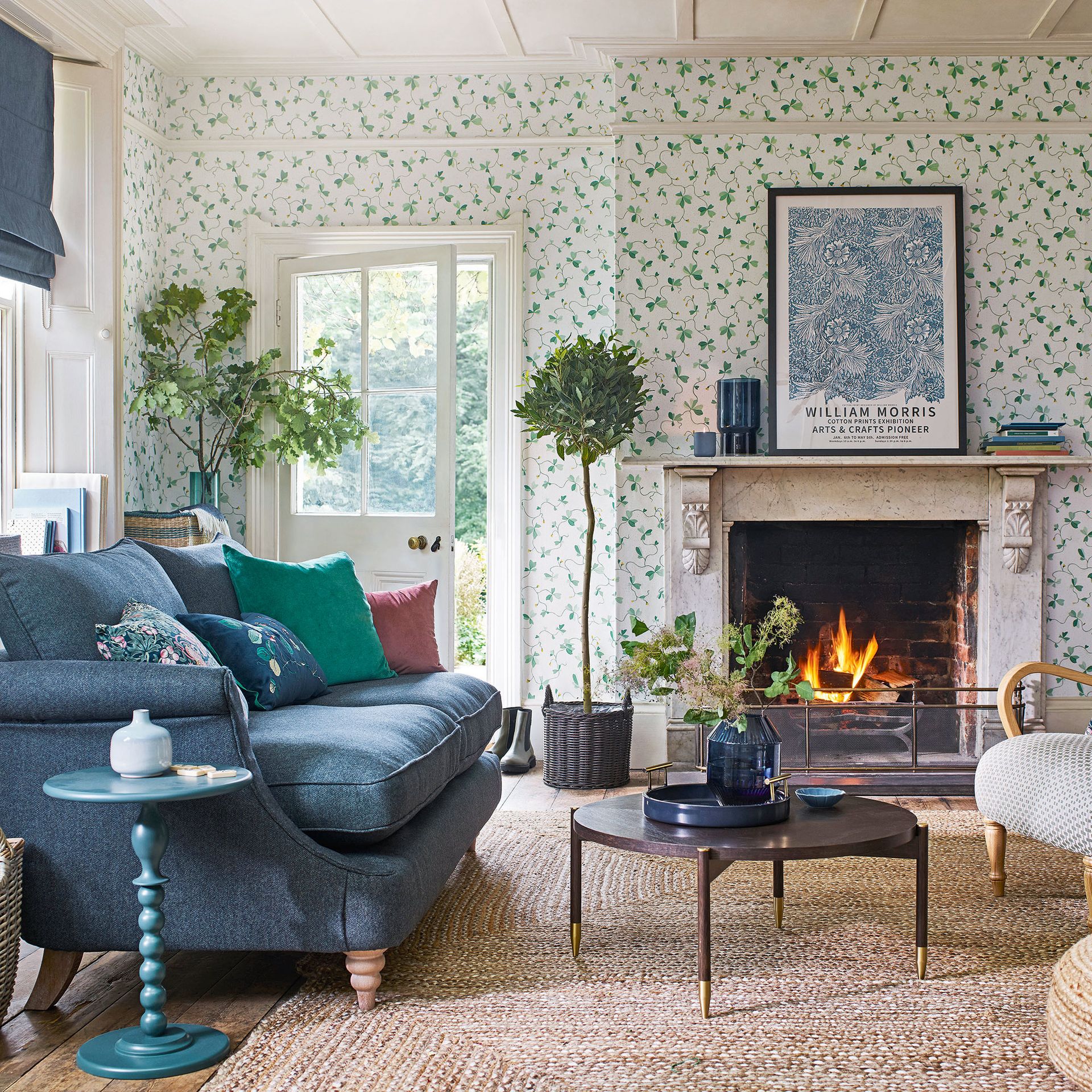 With over 12 years of experience working on Interior Magazines, and a degree in Interior Design, I know my way around a successful room refresh. Even eight year old me was confident that the Daisy-motif wallpaper border, paired with cornflower blue walls, ditsy-print curtains and matching bed sheets was a winning look that had all my pals swooning.
These days, I tend to opt for a more contemporary take on colour and pattern but still love a floral wallpaper and am constantly updating and adapting my own home to suit the season.
A modern-country living room is one that I love to create and to share my wisdom for how you can create yours, I've broken down each element into easy bite-size steps.
1. Textured flooring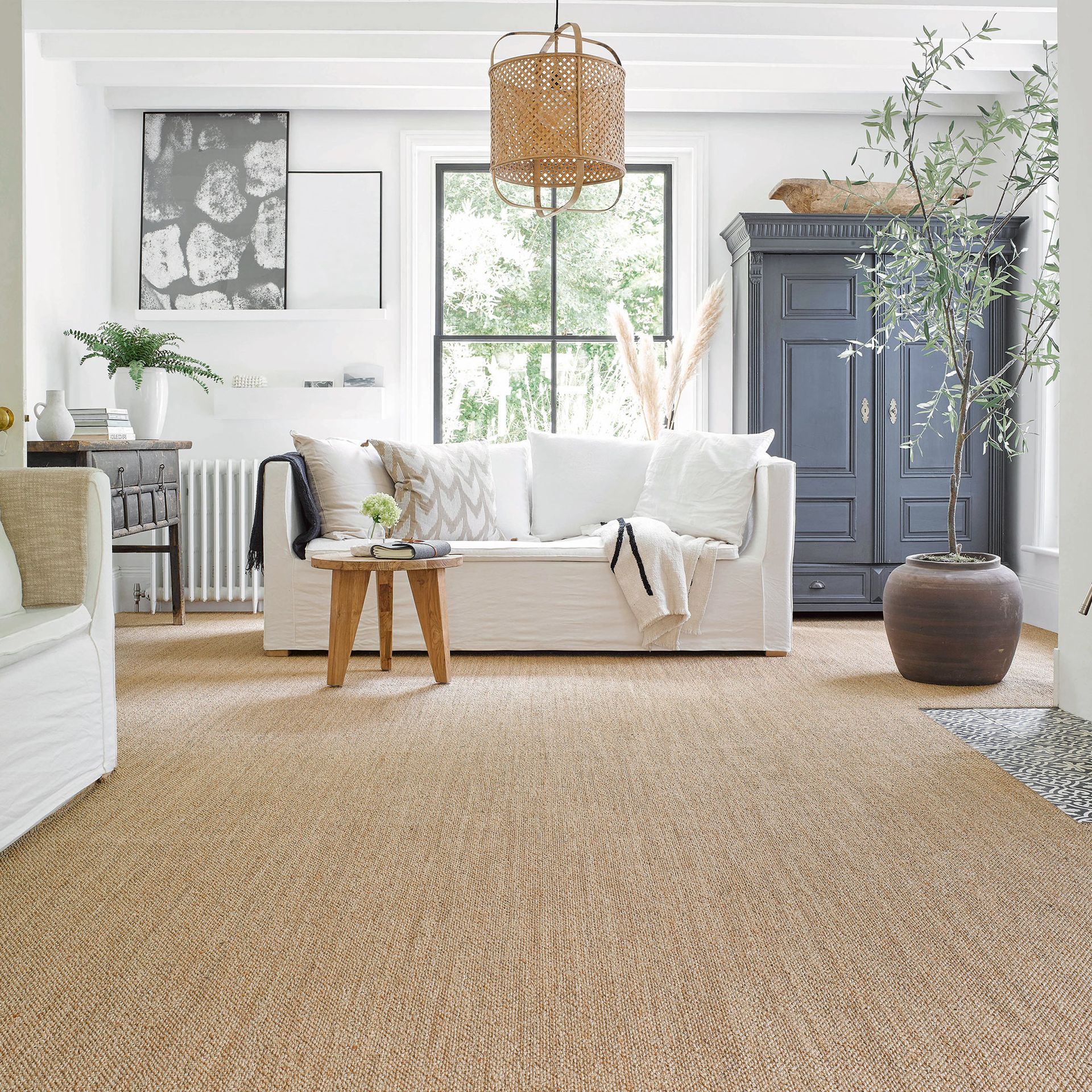 Rather than wooden boards that can feel chilly, or a plush carpet that may easily get dirt-trodden, natural flooring, such as this Coastline sisal in Dune, £45 sq m, Sisal & Seagrass, (opens in new tab) is ideal for creating a textured neutral base in a modern-country space and acts as the perfect living room flooring idea.
Durable sisal, made with fibres from the Agave sisalana plant, is fitted just like carpet and comes in an array of woven designs. Plus there's no reason you can't layer it with a rug or two come Winter, to keep toes toasty.
2. Wooden panelling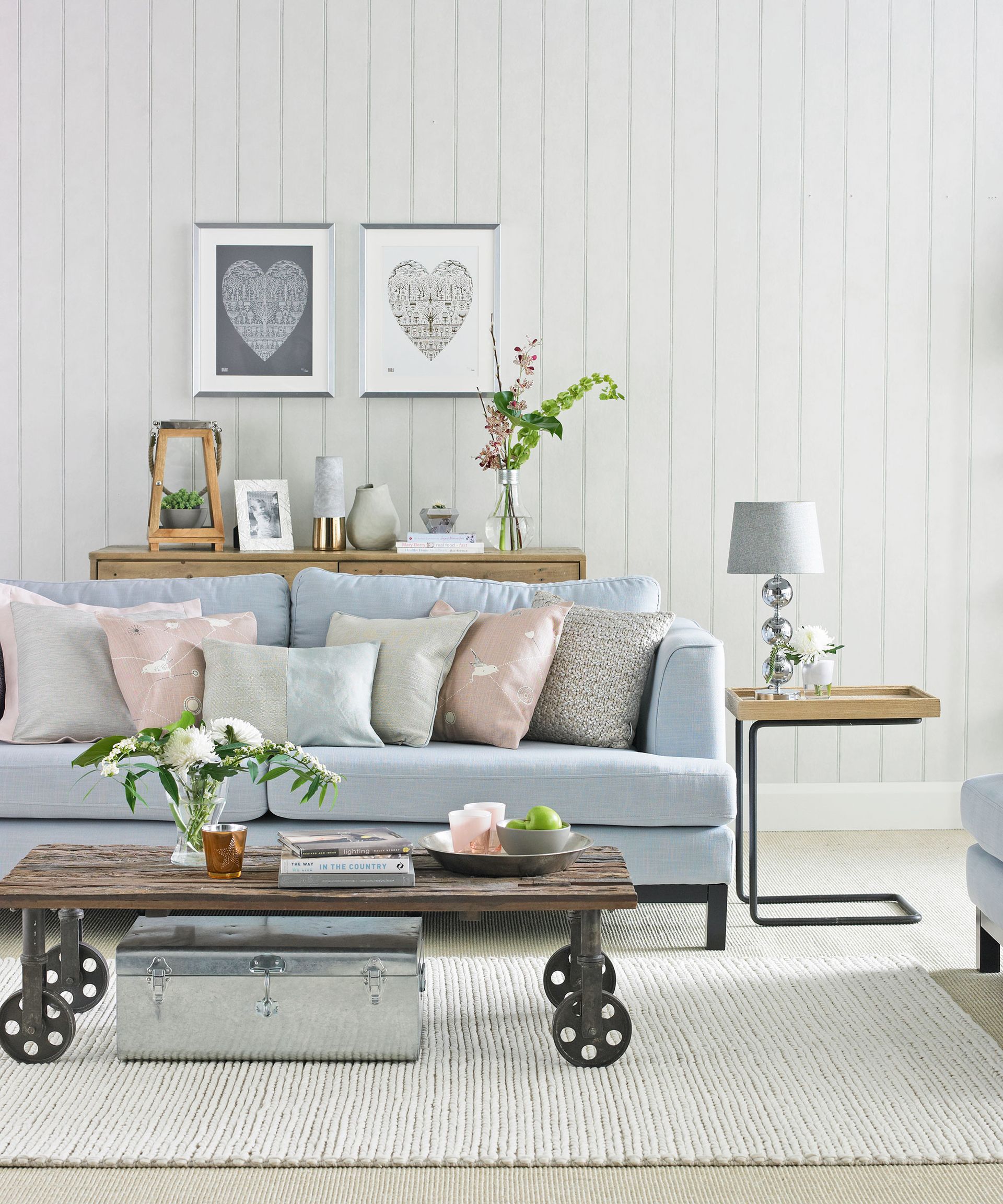 Add texture and depth to your room with panelling, creating a subtle living room feature wall idea that can be painted or left bare. If you opt for the latter, I'd recommend you protect the wood with a coat or two of matt varnish, easy to find at most DIY and hardware stores.
Tongue-and-groove comes in ready-made panels, like the Full-Height tongue-and-groove, £102 for 2400x1220mm panel, The Victorian Emporian (opens in new tab), that can be attached straight to your wall, while half-height panels look great paired with a patterned wallpaper. 
3. A simple window dressing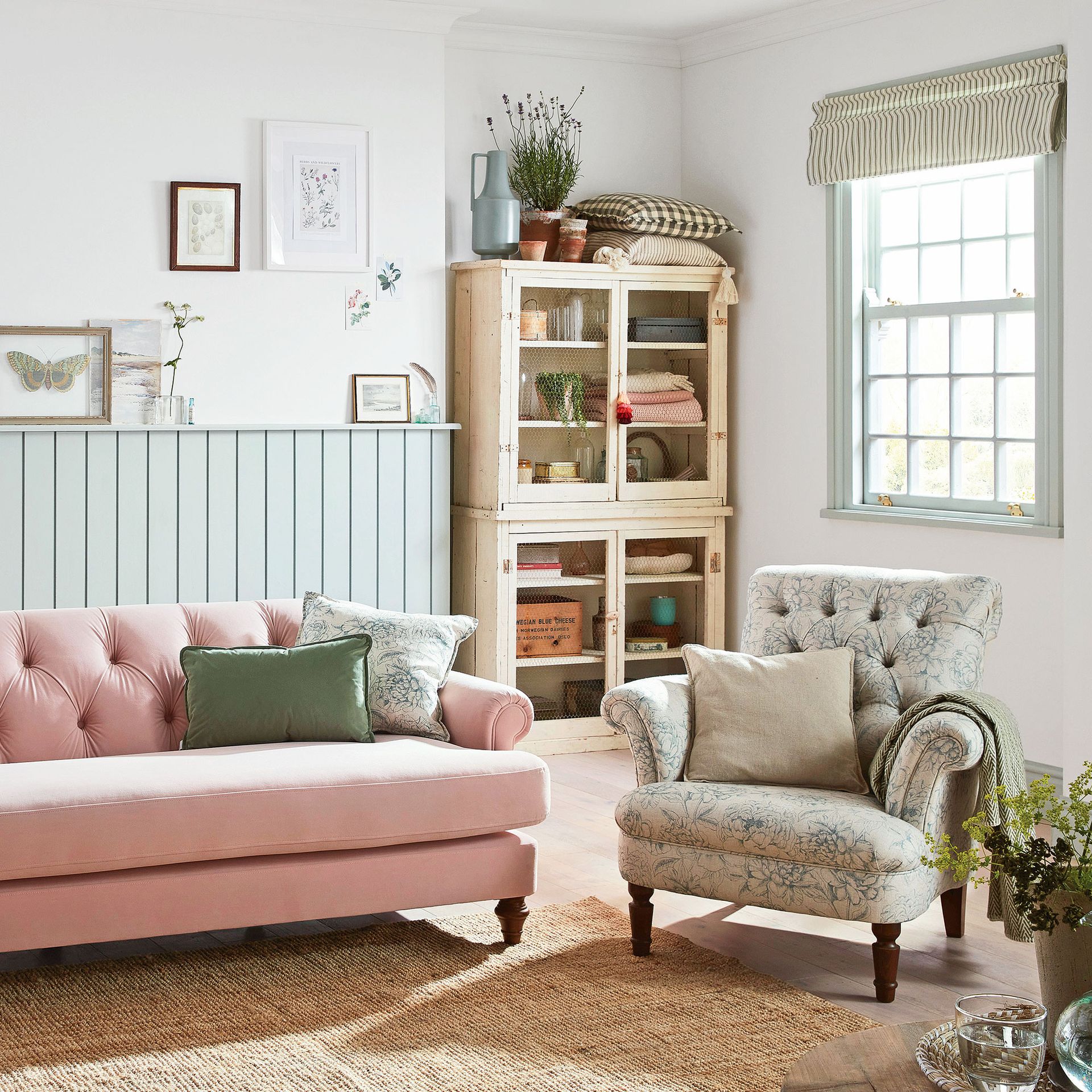 This is one element of the room where it could all go a bit wrong, so my advice is to steer clear of fussy curtains, and opt for a chic Roman blind to allow light in by day, and bring softness in the evening. Short, window sill-length curtains only really work in a traditional country cottage and even then should be approached with caution, but if you're still unsure, check out our living room blind ideas. 
Ticking stripes are playful yet sophisticated, so try the Franklin blind, from £52, Next (opens in new tab), while a muted floral works well in a pared-back scheme. Have your blind lined with blackout fabric for a fuller appearance and help keep things cosy come the chillier seasons. 
4. A small-scale wallpaper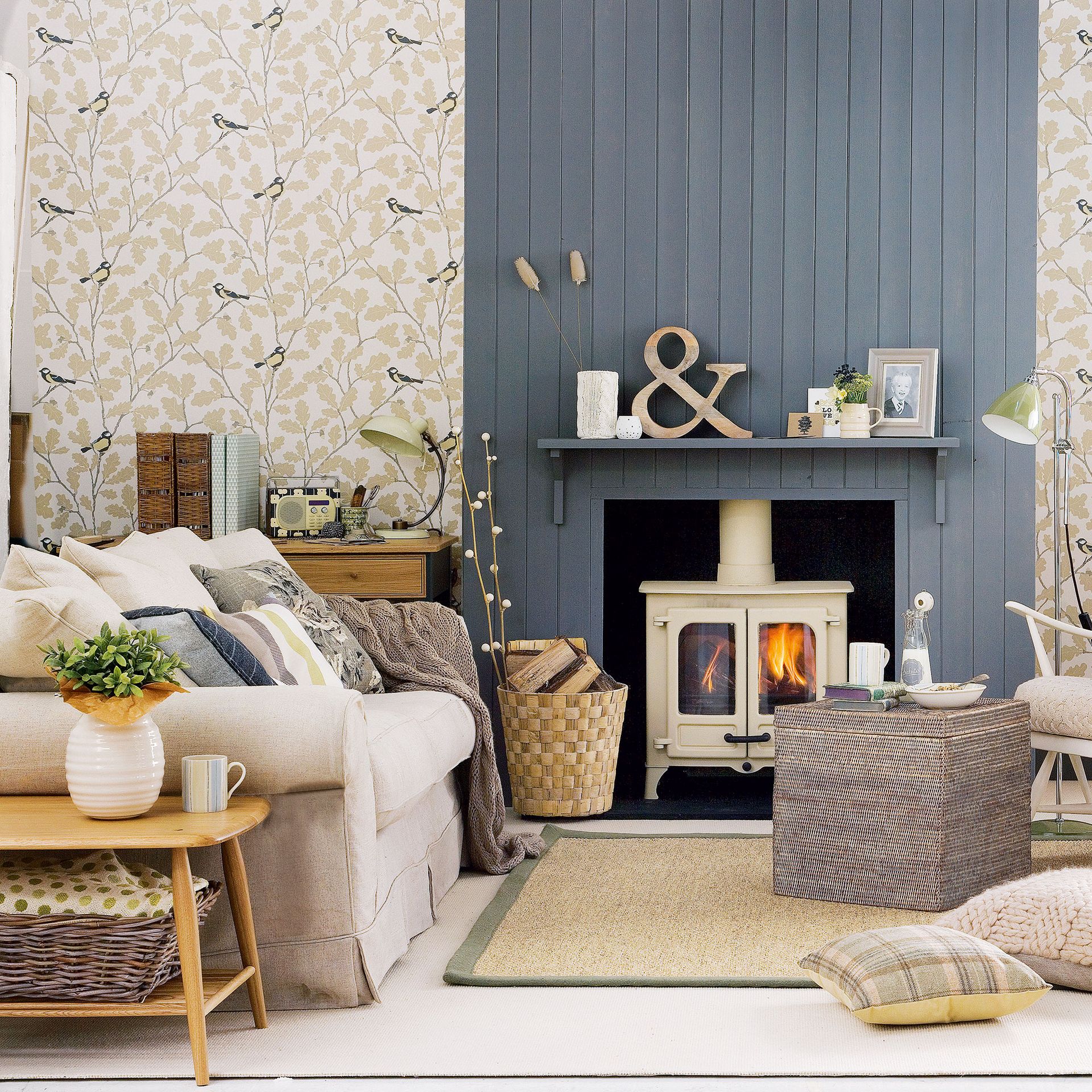 A delicate nature-inspired design, with leaves, trees or simple trailing florals will add subtle botanical charm to your modern-country living room, a perfect living room wallpaper idea. Opting for a neutral colourway against a pale background will stop the wallpaper making the room feel too busy. 
Pair a design like the Hassel in Green wallpaper, £93 per roll, Sandberg (opens in new tab), with wood panelling to complete the look, or line the back of display cabinets, alcove shelving or even the front of a chest of drawers, to add just a hint of pattern to your space.
5. Elegant lighting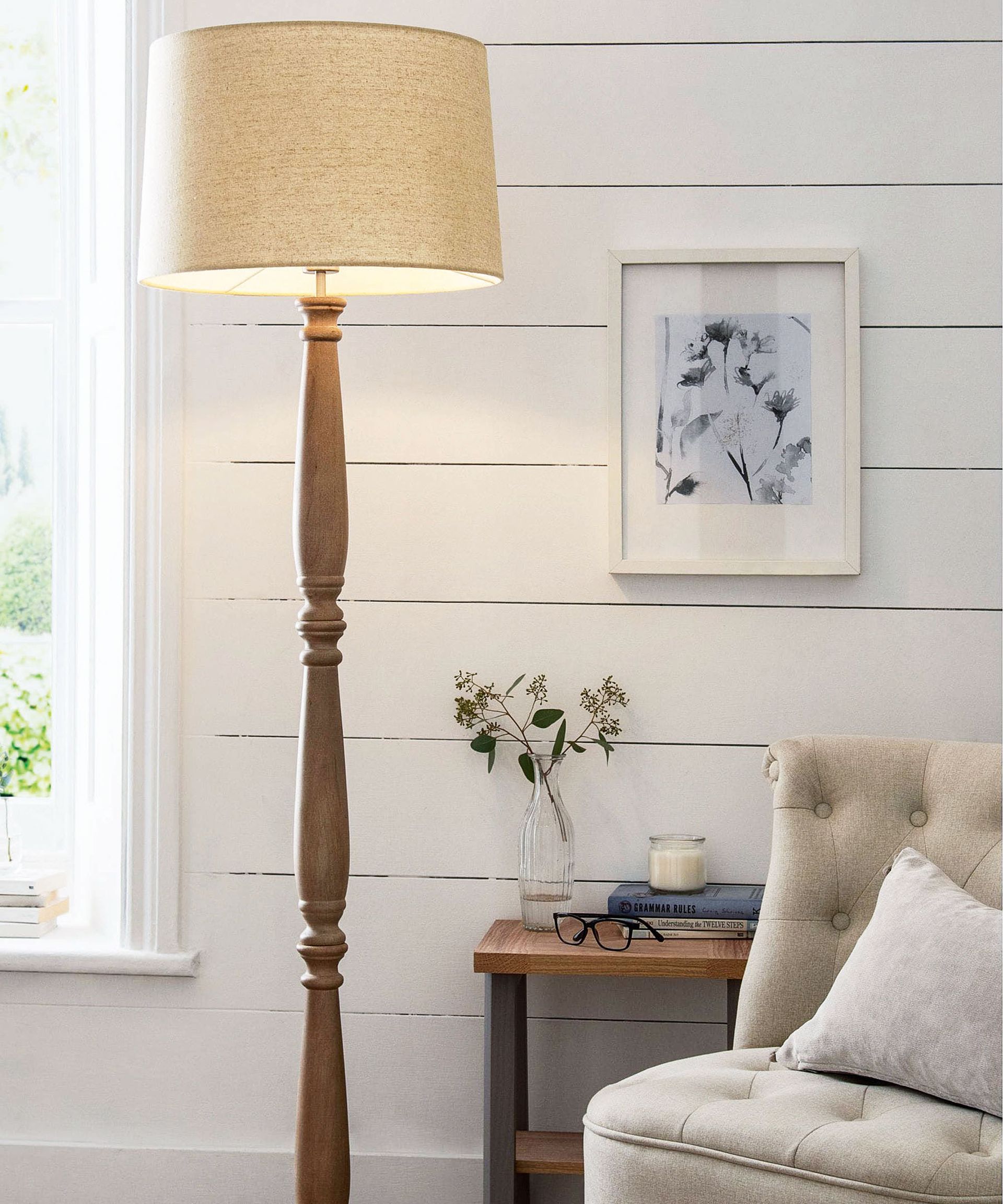 Living room lighting ideas are super important, so factor in several different levels such as ceiling, side and floor lamps to create a cosy ambience. 
For a country feel, l'd advise looking to turned-wood bases and go for textured linen or flax shades in neutral colours. This Clifton wood floor lamp, £195 from Next (opens in new tab), is a great choice for illuminating a cosy corner of your room.
 Also, ensure lightbulbs are warm white and not icy-blue which can make the space feel cold, and steer clear of shiny chrome or crystal details, which are far too glamorous for a relaxed, rustic living room.
6. A Traditional armchair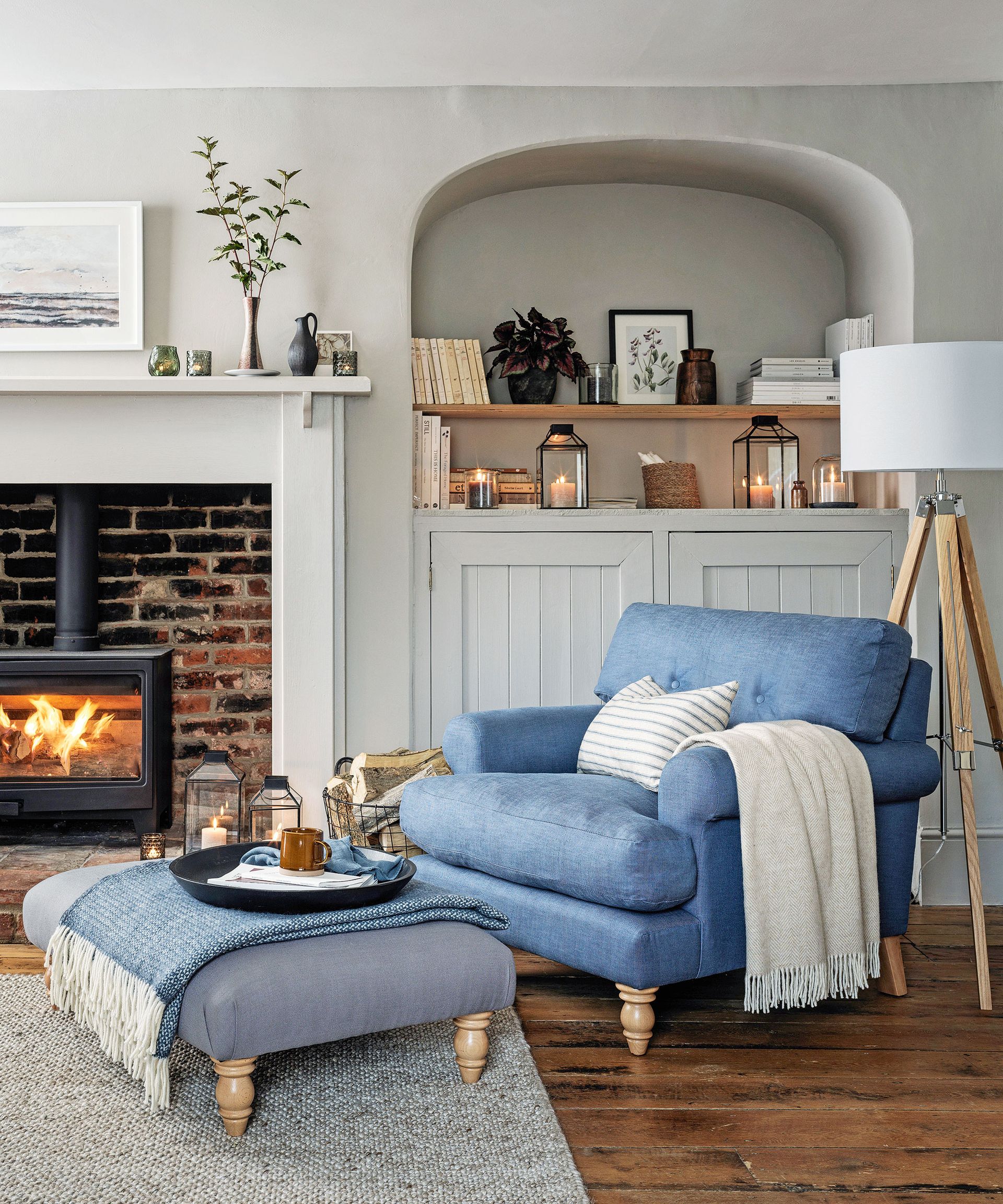 You've probably explored many a living room sofa idea already, but the additional of an armchair to your space, will just increase the relaxation factor, and in my case, give the cat her own dedicated snooze spot. 
Go for an armchair design that has a deep seat, with high armrests and traditional wood-turned legs for ultimate country-style comfort. I love the Talbot armchair, from £895, The Cotswold Company (opens in new tab).  A matching footstool will provide an additional seat, or an impromptu coffee table too.
Pop on a neutral cushion and layer up your chair with cosy throws ready to snuggle under with a good book (or Netflix binge) in the evenings. 
7. Fresh greenery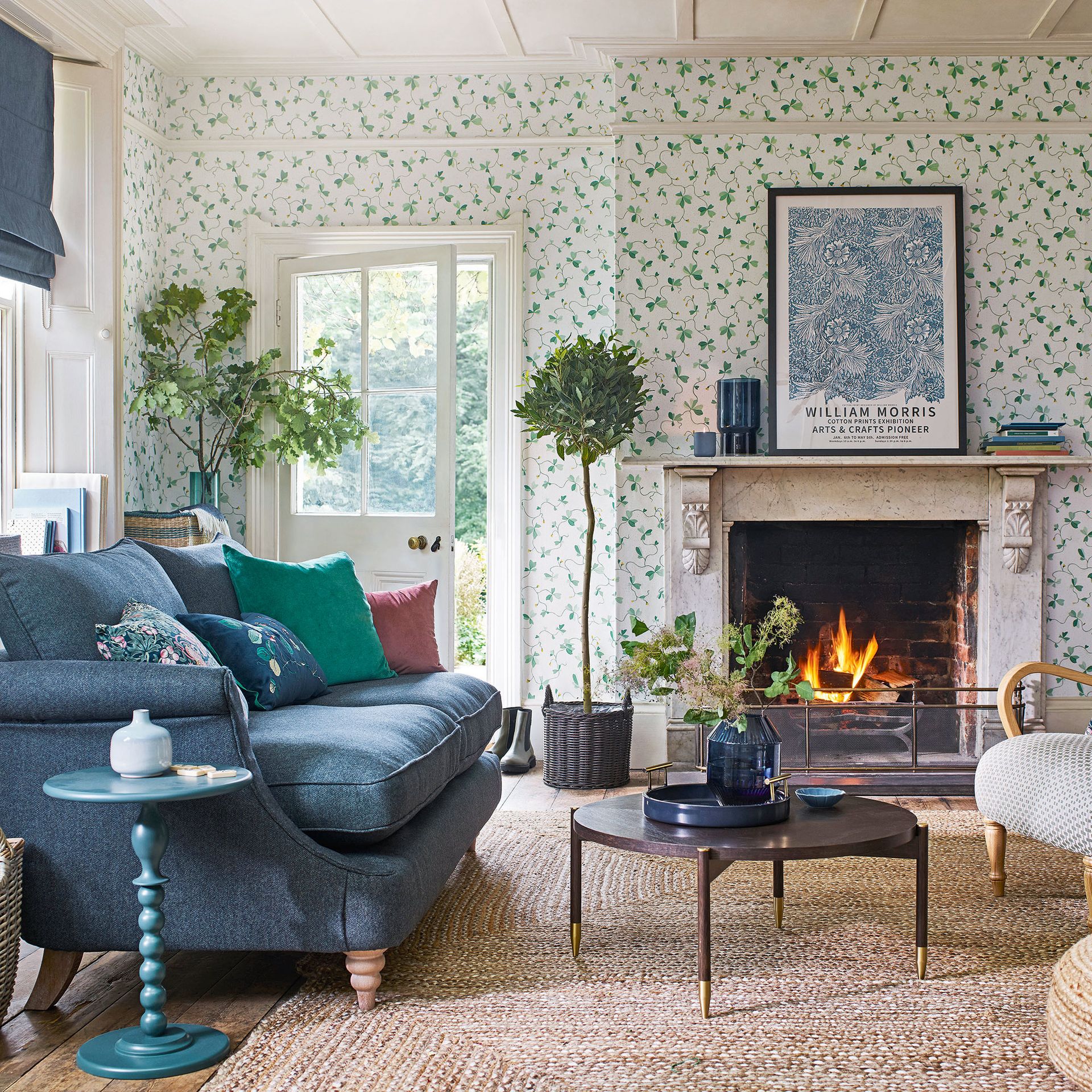 My final ingredient for the perfect modern-country living room, is the addition of some greenery. Whether you opt for fresh or faux, it's about brining a sense of the countryside inside and breathing some life into your space, a super simple living room idea.
Display your plants on several different levels, from smaller ones on the coffee table, to larger ones in pots on the floor, such as this Artificial bay laurel tree, £58, from Blooming Artificial (opens in new tab). Go for simple pots and planters, such as woven baskets or textured concrete and keep your blooms to simple sprays and stems.
So there you have my 7 must-have ingredients for the perfect modern-country living room, which I hope will guide you to create your own contemporary chilling space inspired by our beautiful countryside. As with any new recipe, it might take a few goes to get it right, but I promise you will be taste all the sweeter in the end.