Painting, gardening and DIY: Austin-area businesses share home improvement tips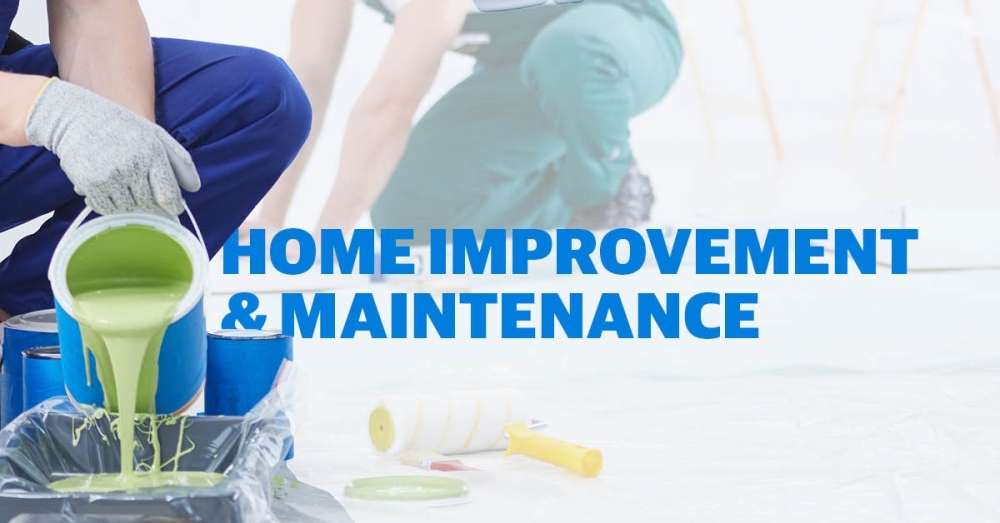 Learn tips about home improvement projects from Austin-area businesses. (Courtesy Adobe Stock)
Several Austin-area business shared advice on preparing and working on home improvement projects this summer.
Loop One Design Group
512-992-6561
Tara Rainey, co-owner of Loop One Design Group, offers advice for residents interested in DIY projects and how to avoid common mistakes and challenges:
What steps should a homeowner take to start preparing for a home improvement project?
Budget is probably the most important thing to consider when preparing for a home improvement project. We have all heard about projects going off the rails and costing much more than originally planned due to unforeseen complications, lack of realistic pricing, or simply project creep.
One thing a lot of people overlook is the timing of the project. An effect of the pandemic is that actual project length from start to finish has increased dramatically due to long lead times for many things like appliances.
If someone is looking at a DIY project, how should they begin the material selection process? When should they consider hiring a contractor?
Before you jump and start buying things, research what new products and technology is available. Take a few field trips to showrooms and retail stores. New model homes are also a great way to see the latest trends. Use apps like Pinterest to collect ideas and start narrowing in on your needs and style.
If you are considering the DIY approach, be realistic about the amount of time and expertise your project will require. It's not always as easy as it looks on TV. Determine how much of your free time you are willing to spend on the project and if the savings are worth it. Consider hiring a contractor for larger jobs that involve things like plumbing, structure and electrical. If you want to cut labor costs, you can tackle the smaller, easier jobs like painting or installing cabinet hardware.
What are some challenges presented by different parts of the house?
We all know the most expensive and difficult home improvement projects are usually kitchens and bathrooms. They have so many different components and require several different trade skills, especially if you want to change the original footprint of the room. These spaces often hide bigger issues like mold not seen until you start the demo process. They are also the rooms that are hard to live without for very long. But they are also the spaces that can have the most wow factor and are the spaces that have a larger return on investment.
What are some of the most common mistakes or misconceptions you see?
Try not to rush the planning phase. It's critical. Proper planning and budgeting can make or break the project.
Don't take on a larger project than you, your family, or your budget can handle. Decision fatigue is real. Tackling more than one or two rooms at a time can become overwhelming very quickly. Be patient and be able to pivot when needed. With lead times longer than ever and contractors hard to find, a little patience pays off. And when something goes wrong, and it will, be flexible. A lot of planning and diligence will go a long way.
Clement's Paint
1211 W. 6th St., Austin
512-480-8466
Scott Lawson, general manager at Clement's Paint in Austin, provides tips for the best ways to approach and prepare for home painting projects:
1. Select a color or small palette
Your initial step in the whole decision-making process is … defining what two to three colors will work in your space and really committing to one of them.
2. Time your job
A lot of people try to move the process along and they expect to have their house painted next week, and more often than not there's quite a bit of delay in scheduling just because of the abundance of housing transition that we're seeing.
3. Size your project
An average gallon of paint covers about 350 square feet, so really it's just some base measurements. It doesn't have to be to the inch, but we often tell people to generally walk and notate each wall.
4. Sample colors
Every bulb is going to slightly change that color when it's up on the wall. Your more open floor plan, a lot of natural light, is going to be more true to color; your more ranch home, a lot of partitions, is going to have a lot of shading, shadowing.
5. Know your room
Different rooms take different quality paints, for example: lighter and less porous paints in kitchens and bathrooms; heat-resistant epoxy coating in garage; latex paints throughout the interior.
6. Preparation is key
The main thing with painting is the preparation. The more you can cover up and tape off, the easier life is. Most DIY-ers don't invest the time and energy into the preparation side of it.
Shoal Creek Nursery
2710 Hancock Drive, Austin
512-458-5909
www.shoalcreeknursery.com
Scott McCullough, representing Shoal Creek Nursery, shared advice for starting out on a new Central Texas gardening project:
How to start a project
Great gardens start with fantastic soil and careful planning, or landscaping may not work out.
Make a plan
•Scout a location to better know your soil
•Choose plants and read their instructions
•Understand plants' watering requirements
Gear up
New gardeners and landscapers can pick up a variety of materials to make their projects go smoothly