S.F.'s real estate market is an outlier in one big way, according to latest Zillow data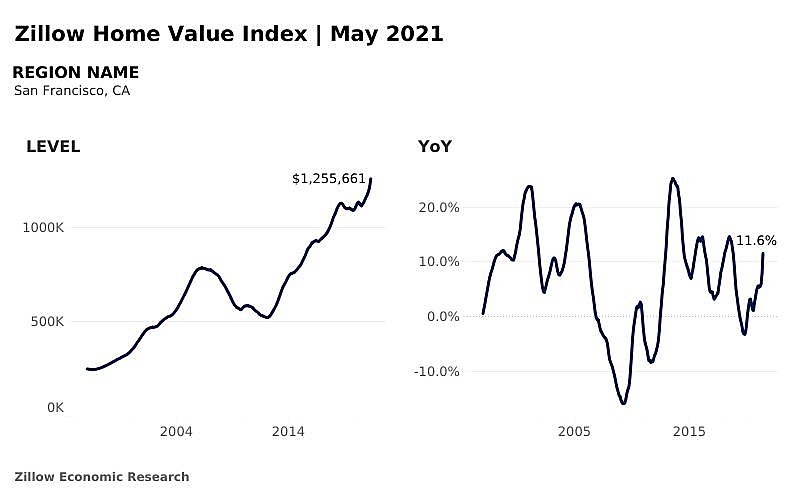 Unlike the rest of the country, Bay Area home buyers are seeing more options on the market compared with last year — but those houses are more expensive than ever and buyers are snapping them up within days, according to a new report.
The latest monthly market report from real estate listing website Zillow showed San Francisco's housing inventory in May went up 8.7% from April, and 25.6% from this time last year. The other large Bay Area city listed in the report, San Jose, saw an inventory increase of 8% from April and an increase of 30.3% year-over-year.