Sarah Browning: Beating back an aphid invasion | Home & Garden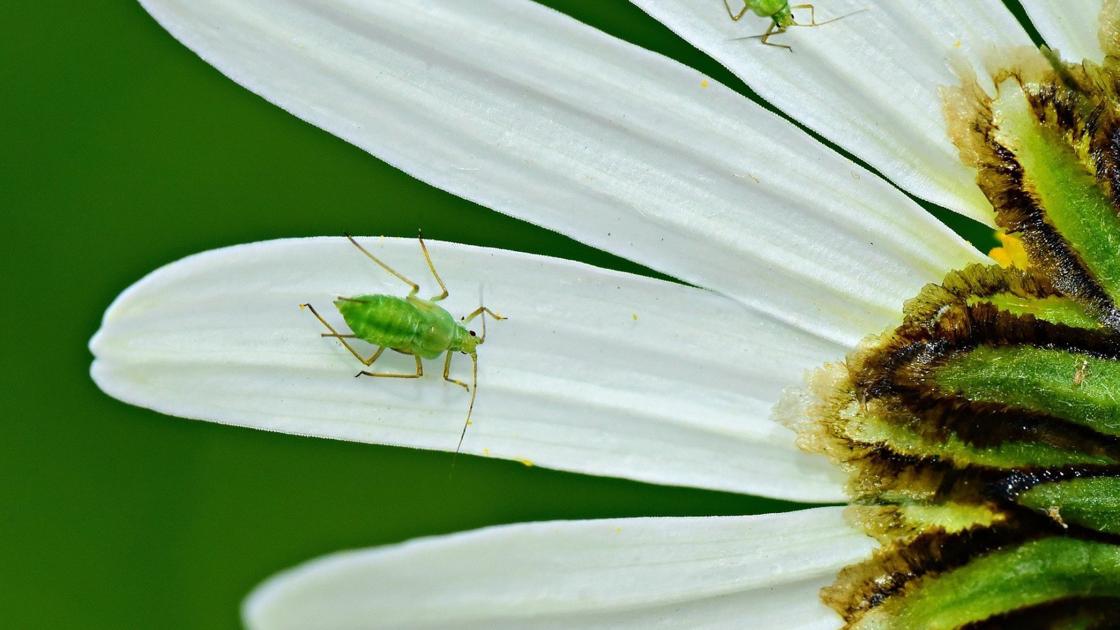 SARAH BROWNING
For the Lincoln Journal Star

This spring, there have been many questions about something sticky falling from trees. There are a couple possibilities for this phenomenon, but a common culprit this year seems to be a higher than normal number of aphids.
Aphids are very small soft-bodied insects, typically 1/16 to 1/8 inch in length. They have a mouth like a straw, which is inserted into plant leaves or stems and the liquid contents ingested. They are oval shaped, with a pair of short tail-pipe structures called cornicles protruding from the upper surface of the abdomen near the tail. They can be many colors – pale yellow, green, orange and nearly black; some are even bright red.
There are about 1,350 aphid species in North America, with over 5,000 worldwide. Whitney Cranshaw, Colorado State University entomologist, estimates there are over 350 aphid species in Colorado, so we could expect a similar number in Nebraska. Most aphid species are host-specific and feed on only a few types of plants, but others are more generalists, feeding on a large variety of plants.

Sarah Browning: Dealing with dying tomato plants
Aphid damage and honeydew
Small numbers of aphids are normal, kept under control by natural enemies, cause little to no significant plant damage and don't require control. But large numbers of aphids feeding on plant shoots or buds can cause leaf yellowing and curling, followed by wilting, premature leaf browning and death of shoots or buds. In evergreens, large aphid infestations can result in branch death.