StreetEasy Tries to Dominate Field and Placate Agents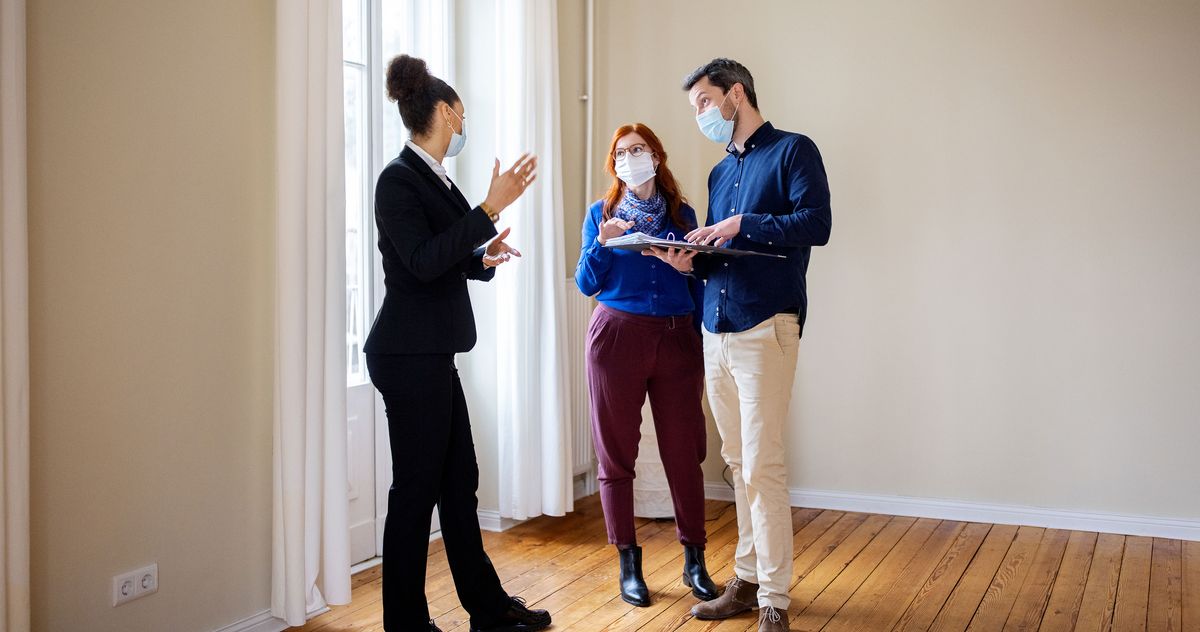 Photo: Alvarez/Getty Images
For most New Yorkers, StreetEasy falls somewhere between an essential service and a beloved pastime, but brokers have a far more antagonistic relationship with the listings behemoth, as a recent policy change at the company illustrates. StreetEasy is modifying an unpopular policy that punished agents who posted their listings elsewhere first, according to the Real Deal, but only slightly. Previously, StreetEasy handed out two-week bans to agents who violated its rule that listings be posted to its site within 24 hours of going up anywhere else (including in a "coming soon" notice on the agent's own site or in an email to other brokers). Now, according to the new policy, agents will still be punished, just less severely than in the past — only the offending listings will be banned.
The exclusivity policy, which started in 2020, has angered agents and brokerages, who pay StreetEasy $6 per day per listing. At the time, Brown Harris Stevens CEO Bess Freedman called the practice "reprehensible." A timely posting requirement is basically unheard of outside of a Multiple Listing Service, a comprehensive, publicly accessible listings database that most other cities have but which New York City, with its cliquish and hypercompetitive real estate industry, has resisted for years (even co-brokes were a fairly recent development here). "This is them trying to create an ironclad de facto MLS," Donna Olshan, president of Olshan Realty, told the Real Deal. "They are seeking to make StreetEasy as powerful as possible."
StreetEasy has insisted that the rule, and the punishment for breaking it, is not a power maneuver but a matter of consumer fairness. "New Yorkers trust StreetEasy to help them find their next home, and they deserve access to the most accurate and up-to-date listings available," a company spokesperson wrote to TRD.
StreetEasy has a long history of clashing with brokers, although the nature of the relationship has changed considerably since Zillow bought the company in 2013. In its early pre-Zillow days, StreetEasy scraped real estate sites for listings, re-posting them along with the listing's pricing history and archived listing photos (this, as one might imagine, was an unwelcome development among brokers who were accustomed to controlling all publicly available information about a listing). But over time, brokers came to embrace what was, after all, a free advertising platform. Pricing histories may have been unflattering, but the exposure was at least industrywide: No one was spared. Also, because it wasn't fee-based and pulled listings from the internet, it was easily the most comprehensive listing site in the city and therefore the most popular with renters and buyers.
But then StreetEasy moved to monetize the site. When the company started charging $3 per day for listings in 2017 — a move it claimed was about stopping fraudulent and stale listings — several brokerages threatened to boycott the site. Others thought the move would cause the number of listings to plummet, destroying StreetEasy market dominance (it didn't). Then there was the "Premier Agent" program, which allowed agents to buy advertising on other agents' listings. This was followed by the "Agent Spotlight" program, where agents could pay $333 to keep other agents' ads off their listings. The company also instituted an unpopular requirement that brokers manually enter all listings data. Frustrated, some agents started a new marketing technique: sending out email blasts with listings that touted the fact they weren't on StreetEasy (and were therefore, hypothetically at least, more exclusive). The Real Estate Board of New York is also launching a listings service for the public, prompted, in part, by the fact that so many brokerages are fed up with StreetEasy.
In the end, agents and brokerages have always been forced to grudgingly accept StreetEasy's fees and policies. At least until now. But a persistent, months-long inventory shortage and the rental bidding wars may have shifted the power balance, something that StreetEasy seems to be acknowledging without ceding much (if any) power.