Tom Dixon's bathroom trends for 2022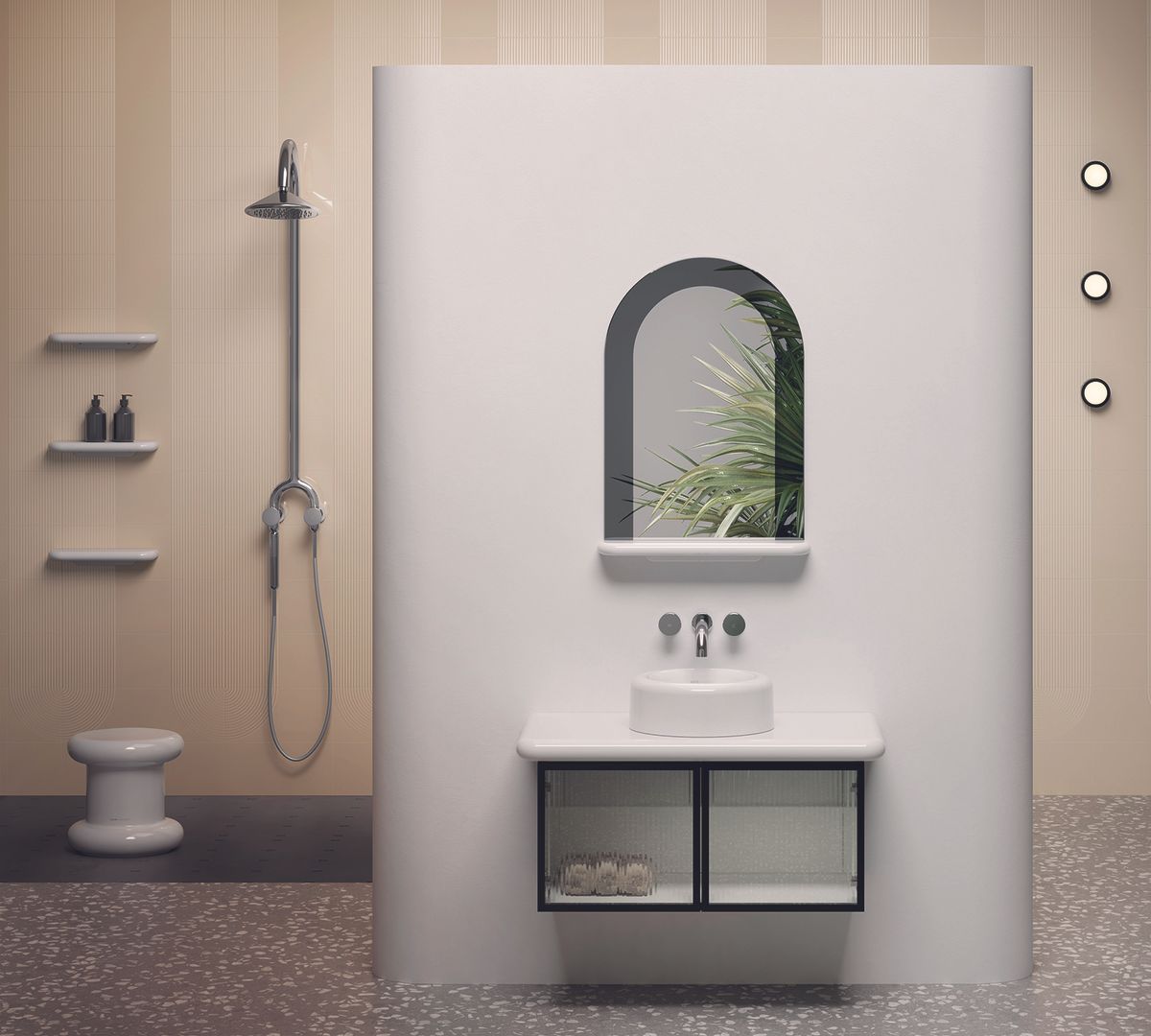 Designer Tom Dixon has been setting the style agenda for decades. Having started off working alongside architect Thomas Heatherwick in a design collective known for its punk ethos, he has gone on to create some of the most recognisable pieces in modern interiors, and develop a global eponymous brand. From the Copper Ball pendant light to the S chair, his creations reimagine what homeware and furniture should look like. 
And with his new collaboration over a bathroom design with VitrA, he once again evolves what we think of as the rules for interior design. We asked him to explain the latest bathroom trends.
Bathroom trends for 2022 by Tom Dixon
"Now more than ever there's an importance to cleansing and having a space that's private in the home, and this is fascinating from a design perspective," Tom Dixon says. "As a result of the pandemic, being clean has become a government issue as well as a private one – cleanliness and hygiene are the big topics that will follow us into 2022 and beyond. The bathroom is a hyper functional space that's becoming increasingly cherished as a place for retreat and regeneration. It used to be seen as something secret and hidden, but it's following the kitchen in becoming a place that you're proud of, that you invest in and that you want to have attitude."
This is a sentiment we've been seeing in kitchen trends too – an elevation of the space beyond one for mere function.
"The bathroom is a difficult challenge in terms of materials and shapes because of its wetness and heat," Tom says, highlighting some of the challenges we all face when pondering our bathroom ideas. "I was drawn to designing a bathroom collection for VitrA as I like a new challenge! Tiles, large ceramics sinks, taps and toilet brushes were all new to me, and I attacked the project with childlike enthusiasm." 
Tom is seeing a change in the shape of how people decoate. "For many years the obsession in bathroom porcelain was skinny and reduced but I wanted to create something big and bold," he says. "There's a generosity to my designs, rather than trying to hide them in the background. I wanted large handles and easy to understand controls – plus, the oversized edge is particularly good for hygiene because it's easy to clean."
The motivation behind Tom's latest bathroom designs was ease of use, a desire we can all get on board with. "I HATE fighting with taps in hotels and I'm interested in how difficult it is now to understand where hot and cold is, and how complicated things like shower mixers have become," Tom says. "I oversimplified my tap controls and inflated them – they're big and chunky for long life, simplicity and ease of use."
Softening the space is key, too. "There are a lot of hard materials in the bathroom, so I think psychologically – because you are often naked and vulnerable in these spaces – rounder forms make more sense (and they're also easier to clean than angular forms, less nooks and crannies!)," Tom says. "For 2022 I predict we'll be seeing a lot more rounded forms."
Bathrooms are becoming increasingly viewed as architectural spaces – creating something contemporary is a balancing act, it needs to feel like it's always been there, but also be able to live in the modern world. It's a tricky design challenge yet an exciting one. "Remember to use texture as contrast!" Tom adds. "With the shiny, smooth white of bathroom ceramics and the glossy metallics of the hardware, having some opposing tactility adds richness."
Bathroom color ideas are being overhauled too. "Colors for the bathroom are difficult," Tom says. "I am tending to go for green as a calming and refreshing color which, and as it's drawn from nature, will be inherently long lasting."